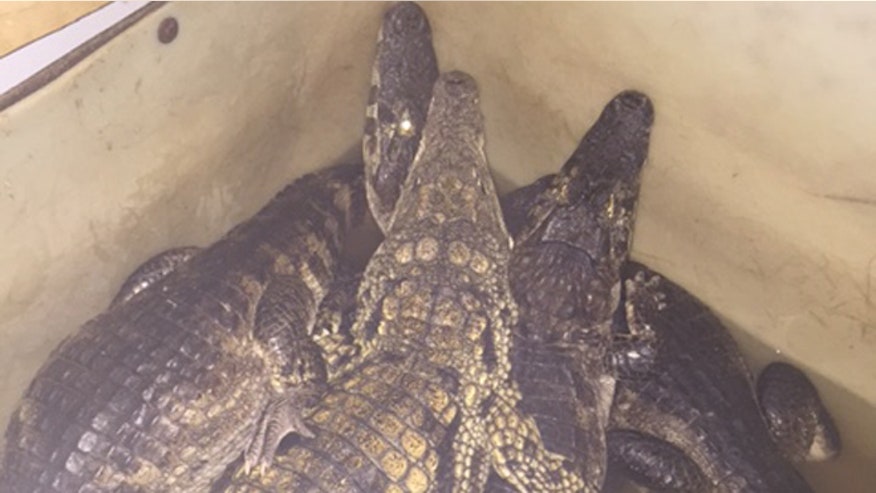 The founder of a Canadian zoo had a hard time believing owners of a Toronto home were living with 150 large alligators and crocodiles until he discovered it wasn't just another reptilian urban myth.
Bry Loyst of the Indian River Reptile Zoo in Ontario says the homeowners approached him when the reptiles began to outgrow the enclosures where they were kept, the Toronto Globe and Mail reported.
"They told me the number and I was like, 'Yeah, right,'" Loyst said. "So I went down and had a look, and sure enough it was true."
It recently took Loyst and 20 volunteers four days to transport the adult-sized creatures to the zoo in construction tubes. The zoo doubles as an animal sanctuary.
The reptiles ranged in size from 4 feet to 11 feet. Their habitat home violated Toronto ordinances prohibiting ownership of any large reptiles in a city residence.
"They did the right thing by donating them to a better place," Loyst said. "We don't question or yell or scream at them or say, 'You're stupid for buying an alligator, let alone 150 of them.'"
Related Image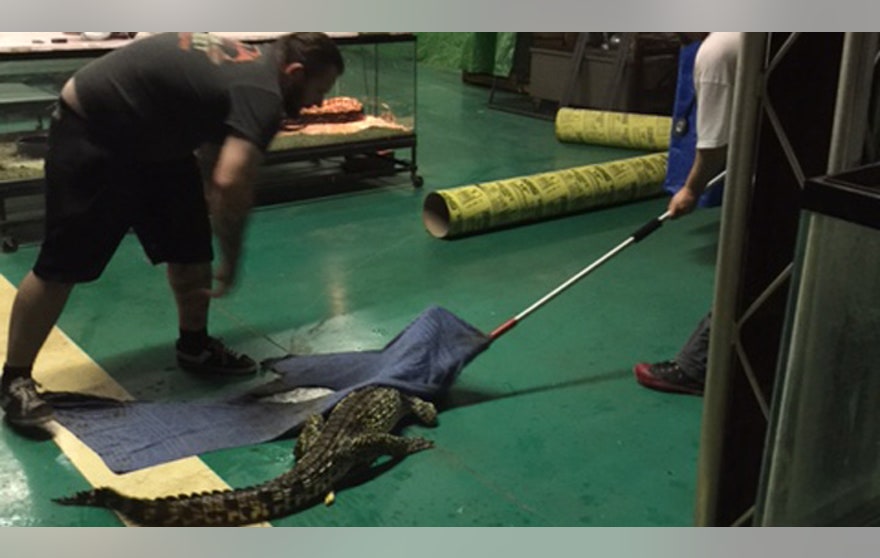 Expand / Contract
Volunteers handle reptile rescued from Toronto home. (Indian River Reptile Zoo)
The crocs and gators are getting a new home in a crocodile building that's being built and that will open to the public next summer.
Loyst said the highest priority now is ensuring the alligators and crocodiles stay healthy and don't become too agitated about the recent move or changes to their surroundings.