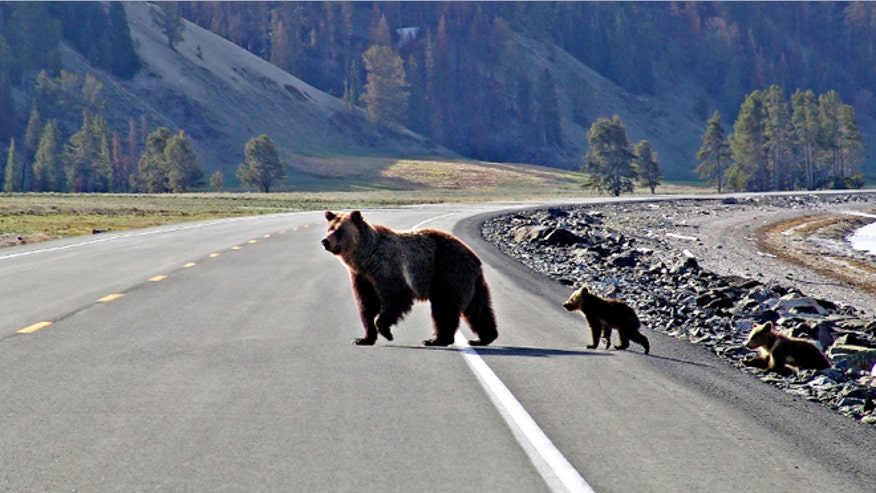 Every year, millions flock to Yellowstone National Park to take in the breathtaking scenery and wild animals.
But apparently some visitors to the Wyoming park would prefer that the animals not to be so wild.
A Reddit user, who goes by the name of the_midgetaur, recently posted the following image to the site, explaining, "My friend works at Yellowstone and some guests actually left this with the front desk upon checkout this morning,"
The note appears to be written on a feedback card for Xanterra Park & Resorts, which is the company that runs the hotels inside Yellowstone.  It's unclear if the comment was a joke meant to amuse or a real gripe.
Calls to Xanterra were not returned, and Julena Campbell, a Yellowstone National Park spokeswoman, couldn't confirm the card's authenticity.  But she said the review undermines what most attracts people to the park. 
"For most people, one of the most exciting elements about visiting Yellowstone- and other national parks- is the chance to see wildlife "being wild" in their natural habitat," Campbell told FoxNews.com via email. "Part of the excitement and adventure is that you never know what will may be around the corner as you make your way through the park."
The post got the attention of readers and generated over 2,200 user comments, ranging from general amusement to disbelief.  It also prompted other Reddit users to share their stories.
"Friend of mine owns a camping & caravan site in the Scottish Highlands. He's had people leave complaints on the comment cards that there was too much rain," wrote one user.
In addition to bears, Yellowstone visitors may also see wolves, elk, bighorn sheep, moose, bison, but it all depends on the weather, their food supply and seasons. Rangers say that during the warmer months, your best bet for viewing animals is early morning and evening, as the weather cools down.
If you are lucky enough to catch a glimpse of a large animal, park rules mandate that visitors maintain a distance of at least 25 yards. 
But when it comes to ensuring a wild animal sighting, Campbell is the bearer—get it?– of bad news.
"We definitely cannot and will not "train them" to remain in certain areas!"