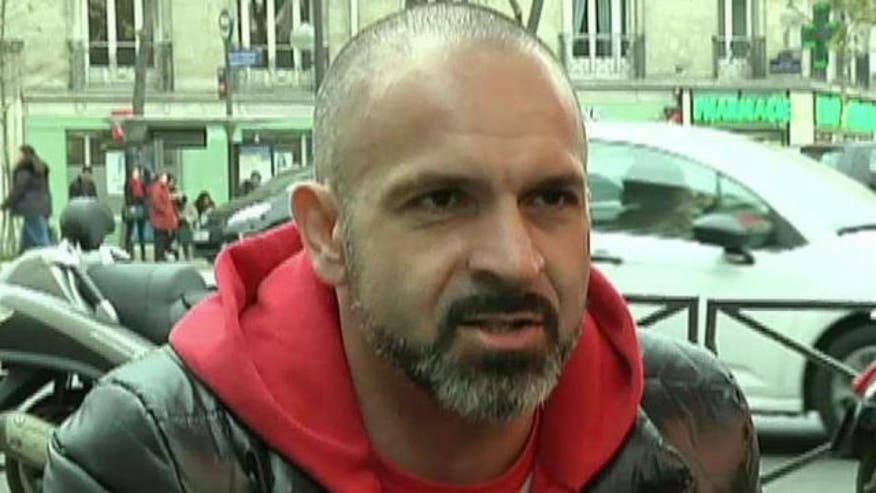 Western officials believe the terror network behind last month's massacre in Paris has links to people in the U.K., fueling concerns about the threat faced in Europe.
Several people suspected of having connections to Abdelhamid Abaaoud, the Islamic State operative and alleged ringleader of the Nov. 13 attacks, are based in the U.K., according to two Western officials. The officials said those people, including some of Moroccan heritage, are based in the Birmingham area, about 120 miles northwest of London.
At least one person connected to the attacks is believed to have traveled to the U.K. before the shootings, the officials said.
Mr. Abaaoud, a Belgian national of Moroccan descent, died during a raid by French police days after the attacks, in which 130 people at a concert hall, restaurants and a soccer stadium were killed by attackers armed with guns and explosives.
The U.K.'s second-largest city has some known ties to Islamist extremism. Junaid Hussain, a Birmingham native, went to Syria and became a leading hacker for Islamic State. He was killed by a U.S. drone strike in August while he was in a car in Raqqa, Syria.
Several Islamist terrorist cells of North African origin have been connected with the city and the surrounding region. That includes a Birmingham resident of Algerian origin, Rabah Tahari, who was named by U.K. lawmakers as the leader of a group fighting in Syria called Kateeba al-Kawthar.
Belgian officials said Friday they were now looking for four suspects in connection with the Paris attacks, up from two. The two new suspects were using fake Belgian identification documents with the names Samir Bouzid and Soufiane Kayal, the federal prosecutors' office said.
Authorities continue to seek Salah Abdeslam, who investigators say fled back to Belgium after likely dumping a suicide vest he failed to detonate in the assault, and Mohamed Abrini, who is suspected of having driven Mr. Abdeslam to Paris.
The U.K.'s terror alert has been since last year at the second-highest level, "severe," which means an attack is highly likely. It is the second-highest ranking after "critical," which means an attack is expected imminently.