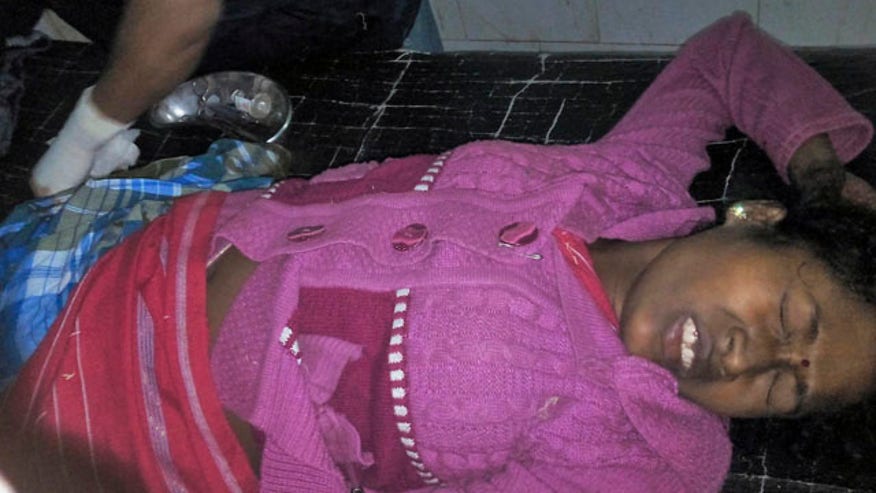 NEW DELHI –  The death toll in rebel violence in Assam state has risen to 52 with the discovery of more bodies, police officials in the remote northeastern said Wednesday.
Hridayananda Das, a police inspector in state capital Guwahati said that the rebels gunned down at least 37 Adivasi, or tribal settlers, in Sonitpur district and 15 others in Kokrajhar. The killings took place in a series of five coordinated attacks late Tuesday.
All those killed were Adivasis who largely work in tea gardens in the region.
Assam's Chief Minister Tarun Gogoi said rebels of one faction of the National Democratic Front of Bodoland were behind the massacre. Adivasis, who migrated to Assam more than 100 years ago, have been targeted by Bodo rebels in the past along with Muslim settlers in the state.
Disputes over land and jobs have been at the heart of the clashes.
The National Democratic Front of Bodoland has been fighting for a separate homeland for ethnic Bodo people for decades. The Bodos are an indigenous tribe in Assam, making up 10 percent of the state's 33 million people.
India's Home Ministry has rushed several thousand federal paramilitary troops to the region, junior Home Minister Kiren Rijiju said.
Prime Minister Narendra Modi has also condemned the violence.
Dozens of rebel groups have been fighting the government and sometimes each other for years in seven states in northeast India. They demand greater regional autonomy or independent homelands for the indigenous groups they represent.
The rebels accuse the federal government of exploiting the region's rich mineral resources but neglecting the local people.
At least 10,000 people, most of them civilians, have been killed in Assam state alone in the last three decades.
In May, rebels from the same group shot and killed more than 30 Muslim settlers in the region.