Your ads will be inserted here by
Easy Plugin for AdSense.
Please go to the plugin admin page to
Paste your ad code OR
Suppress this ad slot.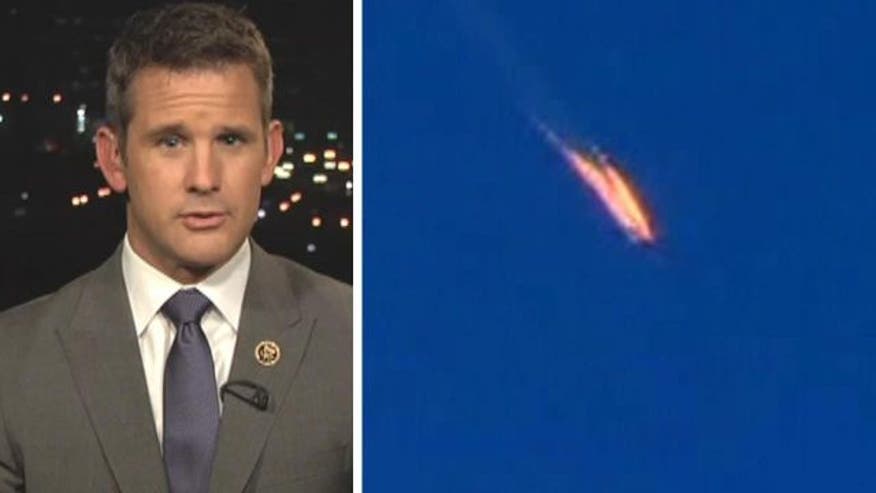 Russian President Vladimir Putin said Wednesday that the second pilot of a Russian military jet that was shot down by Turkey near the Syrian border has been rescued.
Putin's comments appeared to confirm a statement from the Syrian armed forces that said a special unit carried out a "qualitative" operation with Russian forces overnight. The statement said Syrian and Russian forces penetrated into the areas where "terrorists" are entrenched at a depth of 4.5 kilometers (2.8 miles) and rescued the pilot. It said he is in "good health."
Earlier, Russian Defense Minister Sergei Shoigu told local news agencies that the pilot was rescued in a 12-hour operation which ended earlier Wednesday. Shoigu said the airman is now "safe and sound" at Russia's air base in Syria.
"The operation was successful. The engineer was delivered to our air base, he is alive and well. I wanted to thank all our boys, who were working all night with great risk. At 3:04 a.m. (local time) they completed their work," Shoigu said.
A report from the Syria watchdog Syrian Observatory for Human Rights said it believes the Russian information is true and the airman was back at Hemeimeem air base in Latakia, Syria, according to Sky News.
The Russian Ambassador to France, Aleksandr Orlov, claimed the other airman who was shot down was wounded as he parachuted down and killed on the ground by "jihadists in the area." Orlov also accused Turkey of being an "accomplice" of ISIS extremists and playing an ambiguous role in Syria's civil war. However, the ambassador also played down concerns of escalation of violence among the international players involved.
Your ads will be inserted here by
Easy Plugin for AdSense.
Please go to the plugin admin page to
Paste your ad code OR
Suppress this ad slot.
A video released by Syrian rebels Tuesday showed the body of one of the pilots. Jahed Ahmad of the 10th Bridge in the Coast, a rebel group, told The Associated Press that two Russian crew members tried to land in their parachutes in government-controlled regions after they were ejected, but came under fire from members of his group. He added that rebels shot one of the pilots, who was dead when he landed.
The video showed gunmen standing around a blond pilot whose face was bruised and appeared dead. Ahmad said his group would consider exchanging the body for prisoners held by the Syrian government.
"This is the body of a Russian member of the military who was killing Syrian people," he said. "We have the body and we will see what to do with it."
Turkey President Recep Tayyip Erdogan has repeated Turkey's claim that the jet was in Turkish airspace at the time it was hit. However, a U.S. official told Reuters Tuesday that the warplane was hit inside Syrian airspace. The unnamed official said the assessment was based on the detection of the heat signature of the plane.
Erdogan said Wednesday he has no intention of escalating tensions, while Putin warned the incident would have "significant consequences" for Russia's relations with Turkey and urged Russian citizens to avoid going to the country.
Putin also announced it was sending its S-400 missile system to Syria to defend its airbase there.
The Associated Press contributed to this report.