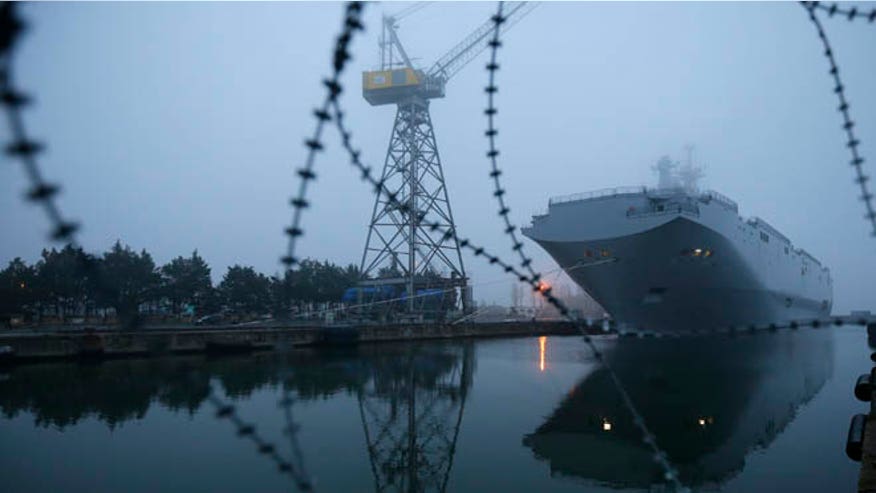 Though questions remain about how realistic the plans are, Moscow reportedly said Monday that it hopes to build its second aircraft carrier — which would measure about 10 percent larger than the ones currently in the United States' Nimitz-class fleet.
The National Interest, citing Itar-Tass News Agency, reported that the proposed carrier would be able to hold about 100 aircraft and would use a catapult take-off system.
It is not uncommon for countries to make grandiose claims about military prospects. China is often in a similar stance with next-generation fighter jets and naval vessels. Russia appears to be no different. 
David Axe, the editor of War Is Boring, wrote for Reuters last month that the Kremlin lacks "the money, expertise and industry capacity" to build a new carrier.
"For at least 11 years, Moscow has been trying to restore its ability to build aircraft carriers, but has made little progress. And with the Russian economy in free-fall, owing in large part to sanctions that other countries have imposed over the war in eastern Ukraine, even that modest progress could grind to a halt," he wrote.
Viktor Chirkov, a Russian commander, told Itar-Tass that research companies are working on the carrier project, but made no claim as to when the ship could be produced.
"The period of stagnation in the development of our potential has long since passed," Chirkov said.
The Moscow Times reported that, besides the report of the carrier, Moscow plans on adding 50 vessels to its fleet, including submarines and smaller combat boats.