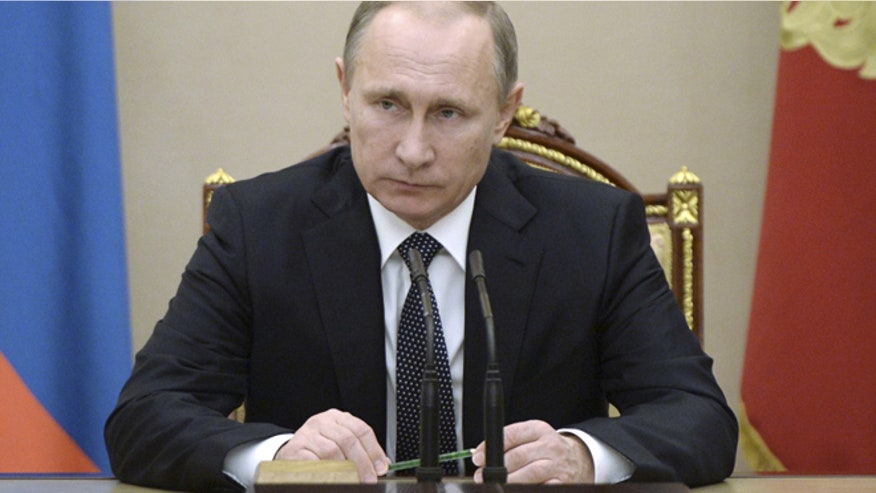 Russian President Vladimir Putin said Wednesday the Russian missiles used to combat terrorists in Syria could be fitted with nuclear warheads, the Russian government-funded news agency RT reports.
In a meeting with the Russian Defense Minister Sergey Shoigu, Putin said Russia's missiles "have proved modern and highly effective" and could be transformed into nuclear weapons, but added he hopes the situation will not come to that, RT adds.
"Naturally, this is not necessary when fighting terrorists and, I hope, will never be needed," Putin said of the possibility. "But overall, this speaks to our significant progress in terms of improving weaponry and equipment being supplied to the Russian army and navy."
Putin's comments come one day after Russia launched missiles at ISIS for the first time from its submarine in Syria. The missiles targeted the terror group's stronghold of Raqqa.
Shoigu said Russia had warned Israel and America about the launches.
Russia has carried out its air campaign in Syria since Sept. 30, using warplanes at an air base in Syria's coastal province of Latakia, as well as navy ships and long-range bombers flying from their bases in Russia.
While Moscow said its action has been focused on ISIS, the U.S. and its allies have criticized Moscow for also striking moderate rebel groups opposed to Syrian President Bashar Assad. In fact, U.S. Special Presidential Envoy for the anti-ISIS coalition Brett McGurk estimated that only 30% of Russia's airstrikes in Syria are targeting the terror group.
The Associated Press contributed to this report.