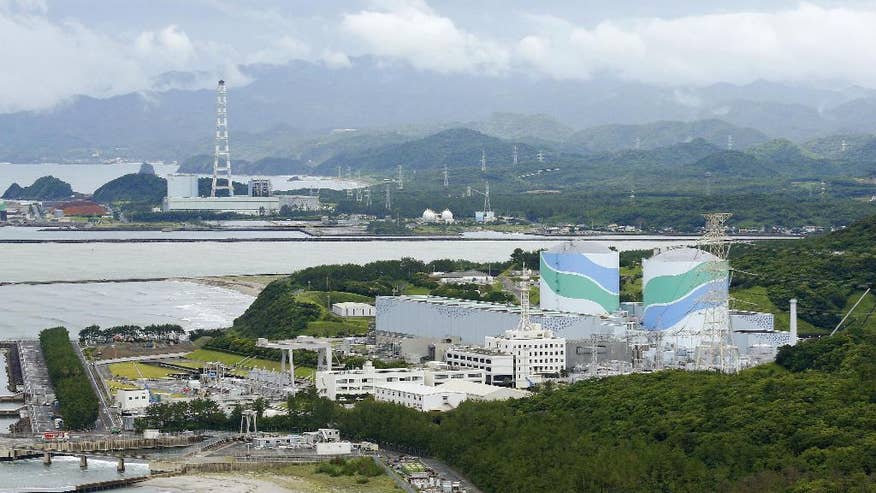 TOKYO –  A prominent volcanologist disputed Japanese regulators' conclusion that two nuclear reactors were safe from a volcanic eruption in the next few decades, saying Friday that such a prediction was impossible.
A cauldron eruption at one of several volcanos surrounding the Sendai nuclear power plant in southern Japan could not only hit the reactors but could cause a nationwide disaster, said Toshitsugu Fujii, head of a government-commissioned panel on volcanic eruption prediction.
Nuclear regulators last month said two Sendai reactors fulfilled tougher safety requirements set after the 2011 Fukushima disaster. The regulators ruled out a major eruption over the next 30 years until the reactors' reach the end of their usable lifespan.
A surprise eruption of a volcano in central Japan on Sept. 27 has renewed concerns about the volcanos in the region.
"It is simply impossible to predict an eruption over the next 30 to 40 years," Fujii said. "The level of predictability is extremely limited."
He said at best an eruption can be predicted only a matter of hours or days.
Heavy ash falling from an eruption would make it impossible to reach the plant, and could also affect many parts of the country including Tokyo, he said.
The two Sendai reactors are the first ones approved under the new safety requirement. Prime Minister Shinzo Abe is pushing to restart the two, and any of the country's 46 other workable reactors that are deemed safe, saying nuclear power is stable and relatively cheap compared to other energy source and key to Japan's economic recovery.