Your ads will be inserted here by
Easy Plugin for AdSense.
Please go to the plugin admin page to
Paste your ad code OR
Suppress this ad slot.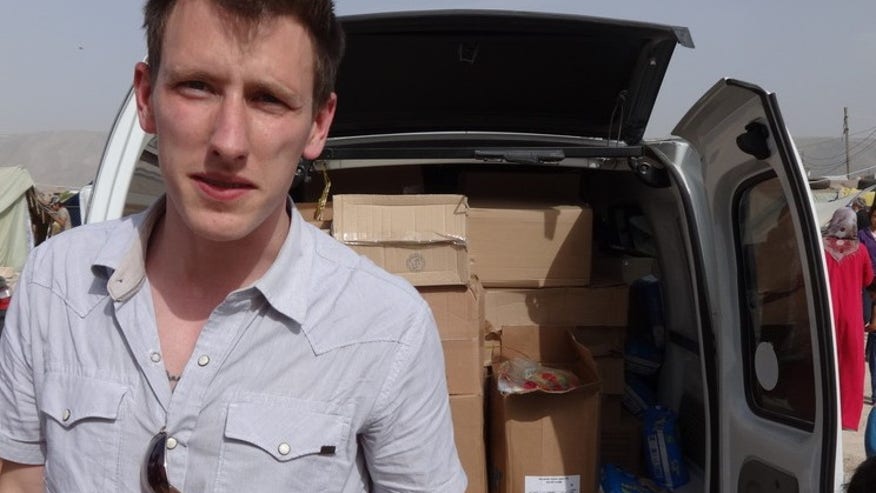 The Islamic State terror group has posted a graphic new video purporting to show the beheading of Peter Kassig, a former Army Ranger who became an aid worker in the midst of Syria's bloody civil war. 
 In the nearly 16-minute video uploaded to social networks on Sunday, a black-clad militant with his face concealed stands before a severed head that he claims is that of the U.S. aid worker. The video also showed what appeared to be the mass beheading of several captured Syrian soldiers.
The video's existence online was first reported by Sky News. The authenticity of the footage has not been verified by intelligence officials. 
Kassig would be the fifth Western hostage killed by Islamic State, better known as ISIS, in less than three months, and the third American. Previous Western beheading victims were American journalists James Foley and Steven Sotloff, as well as Britons David Haines, a former air force engineer, and Alan Henning, a taxi driver from northwest England. The group is also holding British photojournalist John Cantlie, who has appeared in several other videos released by the group functioning as a de facto spokesman. 
A video released last month appeared to show Kassig, of Indianapolis, kneeling as a masked militant says he will be killed next, after Henning's purported beheading. Kassig had been held in Syria since October 2013. He had traveled to the Middle East the year before to work as a medical assistant in border hospitals.
Your ads will be inserted here by
Easy Plugin for AdSense.
Please go to the plugin admin page to
Paste your ad code OR
Suppress this ad slot.
After he appeared in the video, Kassig's parents released a statement claiming that Kassig had converted to Islam while in captivity and taken the name Abdul Rahman. 
The release of the video comes approximately a week after Syrian friends of Kassig called for the hostage's release, also saying that he had converted to Islam and was trying to help those afflicted by the country's three-year-old civil war. 
One of the friends, Amjad al-Moghrabi, told reporters in the northern Lebanon city of Tripoli: "We are demanding the Islamic State to release him, if they know Islam. He is a Muslim and has not participated in what his country is doing." He was referring to airstrikes by the U.S.-led coalition against Islamic State group in Iraq and Syria.
Dr. Ahmad Obeid, a friend of Kassig said "our demand is to release him and to return to his family because as a person he helped us and we should ask for mercy for him."
"He is unfortunately detained so we are calling for his freedom because he supported our cause and we cannot leave him and let them hurt him," Obeid said.
The Associated Press contributed to this report.