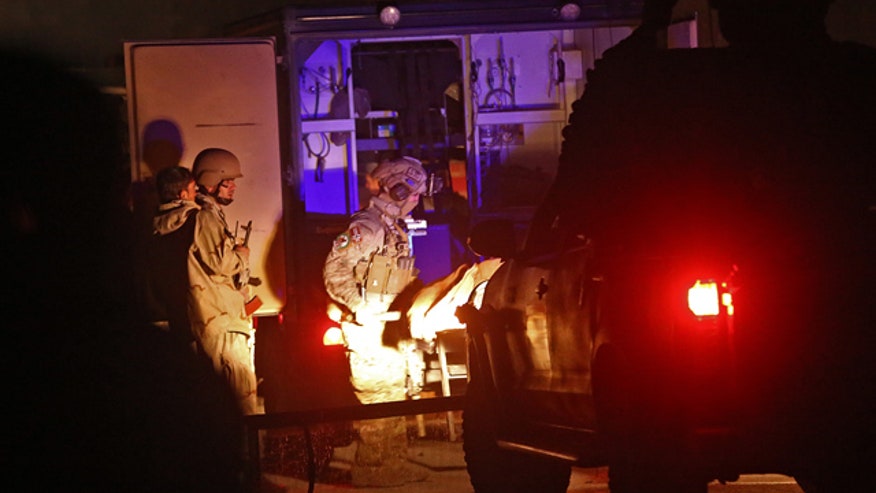 KABUL, Afghanistan –  The South African head of an international aid group, his two children and an Afghan were killed in an attack on a guesthouse in Kabul, an official said Sunday, as the Afghan capital's police chief resigned amid a spike in deadly violence.
Police chief Gen. Mohammed Zahir told reporters that the four were killed in the attack the day before, revising an earlier toll. He gave no ages for the children, and did not identify the organization.
Zahir said one of the three attackers wore a police uniform. The attack was the second in as many days on guesthouses occupied by foreigners.
Zahir's spokesman Hashmat Stanikzai confirmed later that Zahir had resigned his post, without providing further details.
Kabul has seen eight deadly suicide attacks against high-profile targets in the past 16 days, one of the most violent periods in the capital in years. In recent days, four foreigners — including an employee of the British embassy — have been killed, and dozens of Afghan civilians have been killed and wounded.
The attacks point to a still-potent Taliban insurgency, and have raised concerns about whether Afghan security forces can protect the country after the U.S. and NATO officially conclude their 13-year combat mission on Dec. 31.
The Interior Ministry has launched a public awareness campaign to encourage Kabul residents to help prevent attacks, said the ministry's spokesman Sediq Sediqqi.
"We are requesting our people to cooperate with their security forces in identifying suspicious people in their areas and preventing terrorist attacks," he said.