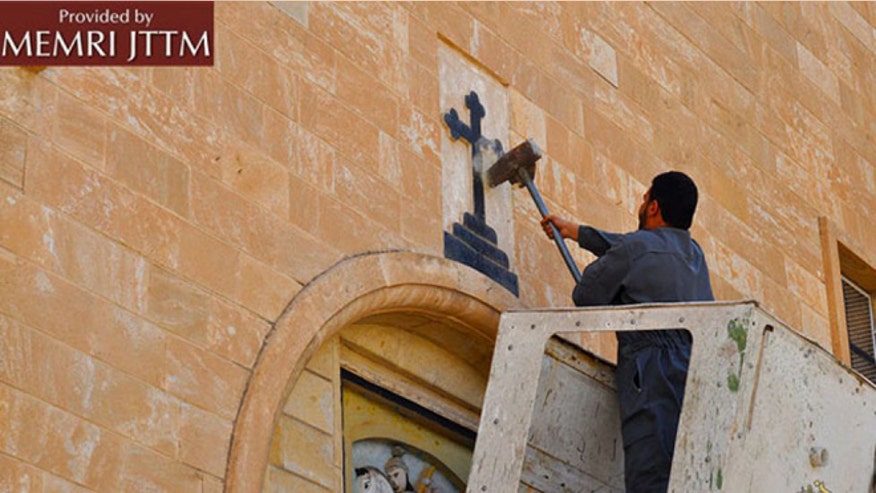 EXCLUSIVE – Islamic State militants are demanding up to $30 million in ransom to release the hundreds of Christian hostages in Syria, according to an officer within the Assyrian leadership.
In ongoing negotiations between ISIS terrorists and the Assyrian leadership to free the 250-300 Christians abducted by the militant group in February, ISIS is demanding $100,000 per individual, according to the source.
Third-party Syrian Sunni Muslims from the local area are reported to be brokering the talks between the two groups.
"They know we cannot come up with this kind of money, so they are hoping other groups and countries will come up with the money," the official said.
A total of 23 hostages have been released to date, while the rest remain in ISIS custody after a Feb. 23 attack on villages in the northern province of al Hasakah.
The reason for those releases was not known, but according to some of the freed hostages, they were prohibited from going back to their homes in Syria and instead told to leave the country.
The Feb. 23 attack was a coordinated raid on 35 Assyrian villages in the Hasaka province, an area where the native Christian community thrived for generations.
Nine Assyrian fighters were killed attempting to defend their villages.
In late January, there were similar reports of a raid by the Islamic State on the same area,and threats to bomb churches if crosses were not removed.
The Islamic State has desecrated churches and Christian graveyards in wholesale fashion in both Iraq and Syria.
Reports at the time indicated the Islamic State was using its Christian hostages as human shields in military confrontations.
ISIS militants transported large groups of Christian captives to areas of intense fighting against Kurdish and Christian militias as they continue to battle for strategic areas along the northeastern Syrian border, according to state-run media.
The Islamic State has long targeted Christian communities in the region, at first warning them to convert to Islam or pay aJizya, a minority tax, and later abducting individuals and desecrating ancient landmarks and artifacts.
On Easter Sunday, ISIS blew up Church of the Virgin Mary in Tal Nasri village, an 80-year-old cathedral in the same Syrian province.
Lisa Daftari is a Fox News contributor specializing in Middle Eastern affairs.