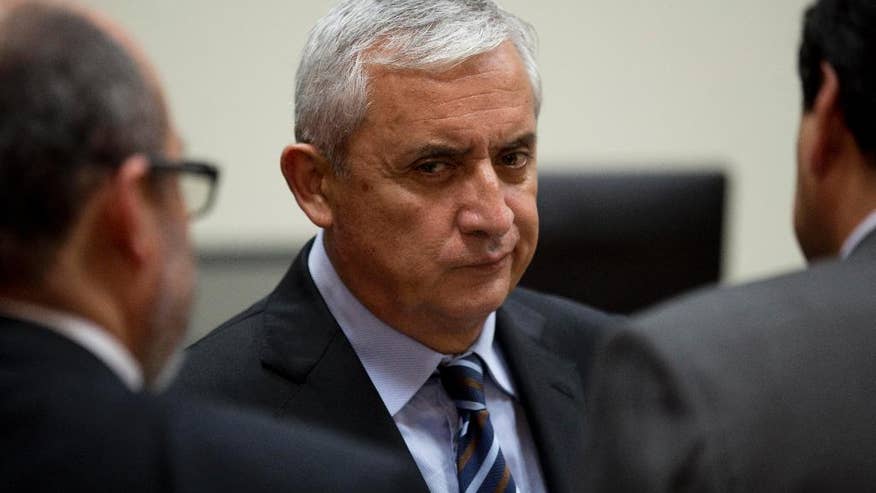 GUATEMALA CITY –  Lawyers for former Guatemalan President Otto Perez Molina say they have filed an appeal against a judge's order to hold him in prison while he stands trial in a corruption case that forced him from office.
Lawyer Cesar Calderon said Thursday that he had filled the appeal, demanding that courts allow Perez Molina free on some sort of bail or conditional release.
A lower court ruled that Perez Molina might flee or interfere with the investigation, something he has denied he will do.
A court on Wednesday froze about $700,000 in Perez Molina's bank accounts.
He is being held in a cell at a military barracks run by the civilian prison system, and faces charges of fraud, conspiracy and bribery Tuesday in connection with a customs corruption scandal.