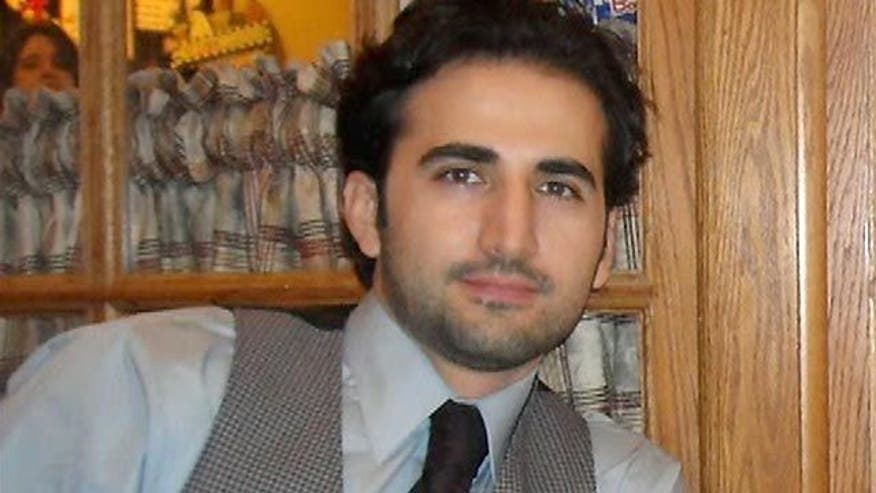 The family of a U.S. Marine imprisoned in Iran since 2011 are frustrated that the Obama administration does not consider their son's plight a high enough priority and are begging Iran's supreme leader to show mercy and release him – in part because his father is dying of cancer.
"Amir is innocent and we really miss him. And we need him," Behnaz Hekmati, the mother of imprisoned Marine veteran Amir Hekmati, said on Fox News Channel's "On the Record w/ Greta Van Susteren." "His father is sick, you know, he needs to come help his father. I need him, too."
Hekmati was arrested in August 2011 on allegations of spying for the CIA while visiting his grandmother and other relatives in Iran. In December 2011, Iranian state television aired a videotaped confession in which he had stated that he had sneaked into Iran to establish a CIA presence. His family said he was coerced into making the statement.
In January 2012, Hekmati was sentenced to death, but the ruling was overturned two months later after the Iranian Supreme Court ordered a retrial. More than two years later, Hekmati is still awaiting a new day in court, but his mother is pleading directly to Iranian Supreme Leader Ali Khamenei.
"He knows Amir is innocent. He knows that they set him up," Behnaz Hekmati told Greta. "They lied to him, you know, they tortured him."
Amir Hekmati's family told Fox News earlier this month that they hoped the recent "framework" nuclear agreement between the West and Iran could help to free the Marine. But they also want the State Department to do more to help Amir, especially since he served his country so loyally in tours of Iraq.
"We'd like them to do more, without question. They've shown that they can do more for other people," said Dr. Ramy Kurdi, Amir Hekmati's brother-in-law.
"We'd like them to do everything they can for Amir because Amir put his life on the line for this country, he'd do it again. Bring him home, he'd do it right now. And we want the State Department to show that same resolve," Kurdi said.