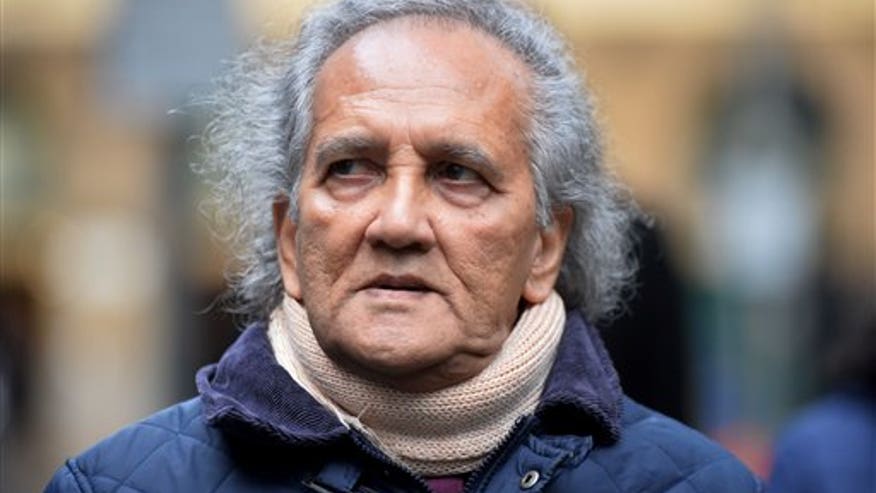 A cult leader who led a secretive Maoist commune in London was found guilty Friday of raping and sexually assaulting his female followers and imprisoning his own daughter for 30 years.
Prosecutors said 75-year-old Aravindan Balakrishnan, known as "Comrade Bala," led a tiny radical communist group in London called the Workers' Institute of Marxism-Leninism-Mao Zedong Thought in the 1970s. They say that for years, he sexually abused and brainwashed his followers into believing he had God-like powers, and ensured they were too scared to leave him.
The three women Balakrishnan was convicted of abusing included his 32-year-old daughter, who was born into the commune. She never attended school and in 30 years she was almost never allowed to leave the house alone. None of the women can be named because of reporting restrictions to protect their identities.
"I was bullied, tormented, humiliated, isolated and degraded," Balakrishnan's daughter wrote in a victim impact statement. "I never even knew who my mother was until after she died … I was a non-person, no one knew I existed."
A jury found Balakrishnan guilty of four counts of rape and six counts of indecent assault. He was also convicted of causing bodily harm, cruelty to a child and false imprisonment.
The case came to light in 2013, when police released three women — then aged 30, 57 and 69 — from a south London house, saying they had been cut off from the outside world for decades.
Balakrishnan faces a maximum sentence of life in prison.