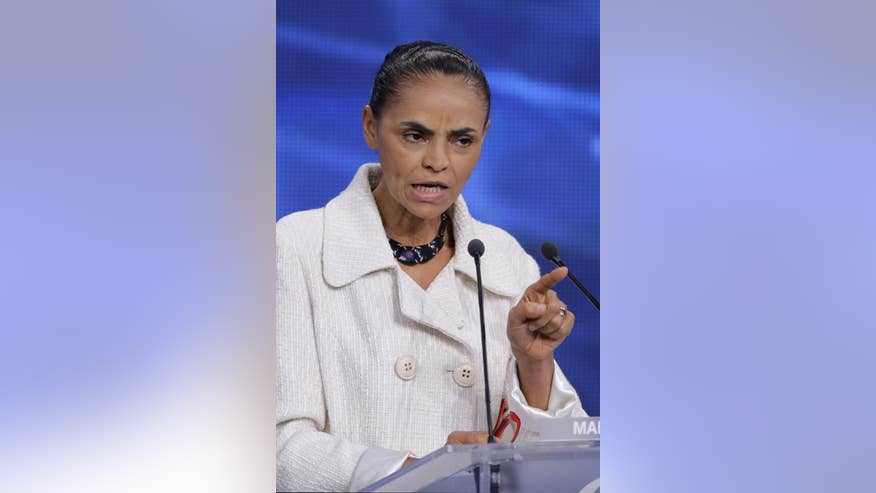 SAO PAULO –  Doubts surrounding the legality of the purchase of a small private plane used by the Brazilian Socialist Party have placed the campaign of presidential hopeful Marina Silva under scrutiny this week.
The Federal Police is investigating the ownership of a plane that crashed two weeks ago, killing Silva's predecessor Eduardo Campos. The alleged purchase of the Cessna 560 XL by a group of businessmen close to Campos was not reported to the National Civil Aviation Agency, and now authorities investigating the crash are probing whether the transaction was legal.
Silva, the 56-year-old environmentalist, had been Campos' running mate, and is now being forced to respond to questions about how a plane with a dubious title record came to be under the campaign's control. Although it has not been proven that the Socialist Party violated any law, analysts are saying that questions surrounding the plane's documentation are staining Silva's "new politics" image in a country frequently beset by cases of corruption.
Silva's party has acknowledged that it did not list the use of the plane as a donation in preliminary campaign finance reports, but said it planned to do so after the Oct. 5 elections.
"A crack has appeared in her image," wrote Josias de Souza, a columnist for the Folha de S. Paulo newspaper. "The new politics stance has lost its shine."
Political parties have until one month after the election to list their campaign expenses and donations. That is when Silva's party will have to explain whether the plane was a donation, a loan or if it was purchased by the party.
The sugar-producing company that owned the plane has said it was sold to Campos' businessmen friends who later leased it to his campaign. Federal police said it couldn't comment on ongoing investigations. The sale, however, was never reported to the Civil Aviation Authority as required by law.
Attorney Karina Kufa of the Sao Paulo Electoral Law Institute said it was premature to affirm that the leasing or sale of the plane was illegal since the party has not presented the necessary documentation.
She said it was important for the party to quickly clarify any doubts that have arisen "to maintain the new style of governing image."
A poll published earlier this week showed that Silva would defeat incumbent President Dilma Rousseff in a second-round runoff vote in October's election. Silva has said that she wants a political and fiscal reform.
The respected Ibope firm said 45 percent of respondents would vote for Silva in an expected second-round, compared to 36 percent for Rousseff. The results have a margin of error of 2 percentage points.