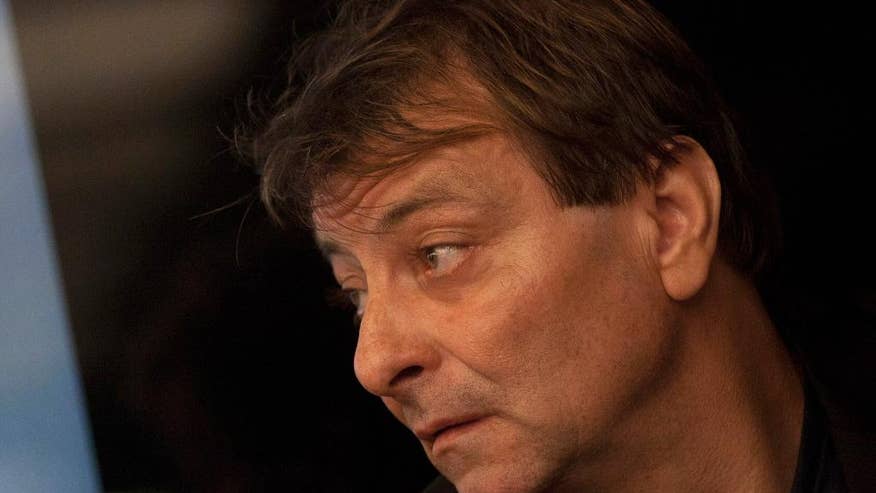 SAO PAULO –  A Brazilian judge Tuesday ordered the deportation of former Italian militant Cesare Battisti, reversing a 2010 ruling granting him asylum in Latin America's biggest country.
Federal Judge Adverci Rates Mendes de Abreu ruled that Battisti was not entitled to asylum and that he should be deported to France or Mexico, where he lived before 2004 when he arrived in Brazil.
A drawn-out appeals process that could reach the Supreme Court is now expected, meaning a final decision regarding Battisti's fate will probably be delayed.
Battisti's attorney Igor Sant'Anna Tamasauskas did not immediately return calls seeking comment but the O Estado de S.Paulo newspaper quoted him as saying he would appeal.
In June of 2013, Brazil's Supreme Court upheld former President Luiz Inacio Lula da Silva's 2010 decision to grant Battisti asylum and ruled against his extradition to Italy where he had been convicted of four murders committed in the late 1970s.
Brazil's National Immigration Council then granted Battisti a residency visa, giving him the same rights as all Brazilian citizens, except the right to vote.
About five months later prosecutors filed a petition to annul the residency visa claiming it violated Brazil's Foreigner's Law that prohibits foreigners convicted of a felony in another country from receiving residency.
Abreu's ruling agrees with the prosecutors' petition.
She said she was not seeking Battisti's extradition to Italy because that had "already been denied by the president (Silva) but his deportation to France or Mexico or to any other country that agrees to receive him."
Battisti escaped from an Italian prison in 1981 while awaiting trial on four counts of murder, crimes allegedly committed when he was a member of the Armed Proletarians for Communism. He was convicted in absentia in 1990, and sentenced to life in prison.
Battisti moved first to Mexico, then to France in 1990, where he remade himself as an author. He fled to Brazil in 2004 when France changed its policy on giving asylum to former Italian militants who had renounced their convictions.
Battisti was arrested in Rio de Janeiro in 2007 at the request of the international police agency Interpol and remained jailed until the Supreme Court's ruling in June.
Over the years, Battisti has restated his claim of innocence and in a book called "My Escape," or "Ma Cavale," published in France in 2006 he wrote: "I am guilty, as I have often said, of having participated in an armed group with a subversive aim and of having carried weapons. But I never shot anyone."