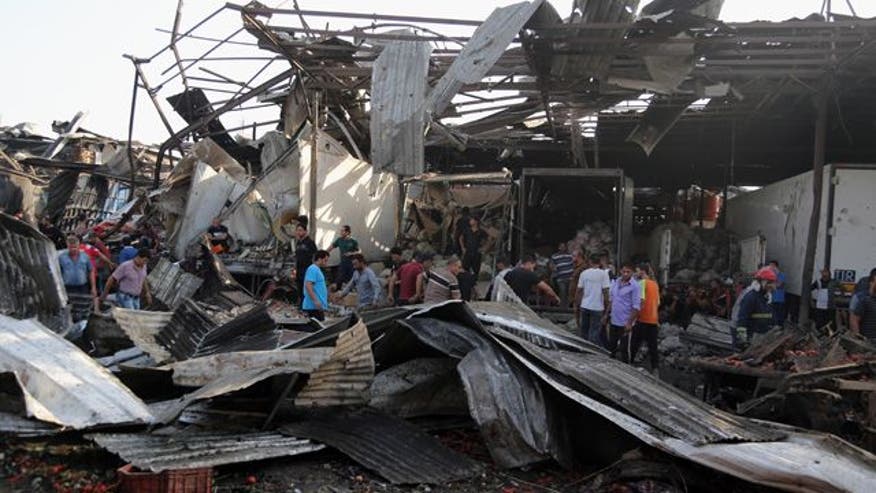 The United States is investigating whether ISIS used chemical weapons against Kurdish forces in northern Iraq, Pentagon officials told Fox News Thursday.
The reported incident happened in northern Iraq on Wednesday against Kurdish peshmerga forces, and is believed to have involved mustard gas, officials said.
One official who had seen the latest intelligence reports from the region told Fox News the victims had "blisters" that matched previous symptoms from other victims of mustard gas attacks.
On Thursday, Alistair Baskey, a spokesman for the White House's National Security Council, said the U.S. is taking the allegations "very seriously" and seeking more information about what happened. He noted that IS had been accused of using such weapons before.
"We continue to monitor these reports closely, and would further stress that any use of chemicals or biological material as a weapon is completely inconsistent with international standards and norms regarding such capabilities," Baskey said in a statement.
Germany's military has been training Kurdish forces in the area, and on Thursday, the German Defense Ministry said some 60 Kurdish fighters had suffered breathing difficulties from the attack — a telltale sign of chemical weapons use. Neither Germany nor the Kurds specified which type of chemical weapons may have been used.
Confirmation of chemical weapons use by ISIS would mark a dramatic turn in the U.S.-led effort to rout the extremist group from territory it has seized in Iraq and Syria. Although the U.S. and its coalition partners are mounting airstrikes against the Islamic State, they are relying on local forces like the Kurds, the Iraqi military and others to do the fighting on the ground.
Similar reports of chemical weapons use by ISIS had surfaced in July, but it remains unclear exactly where the group may have obtained any chemical weapons.
Fox News' Lucas Tomlinson and the Associated Press contributed to this report.