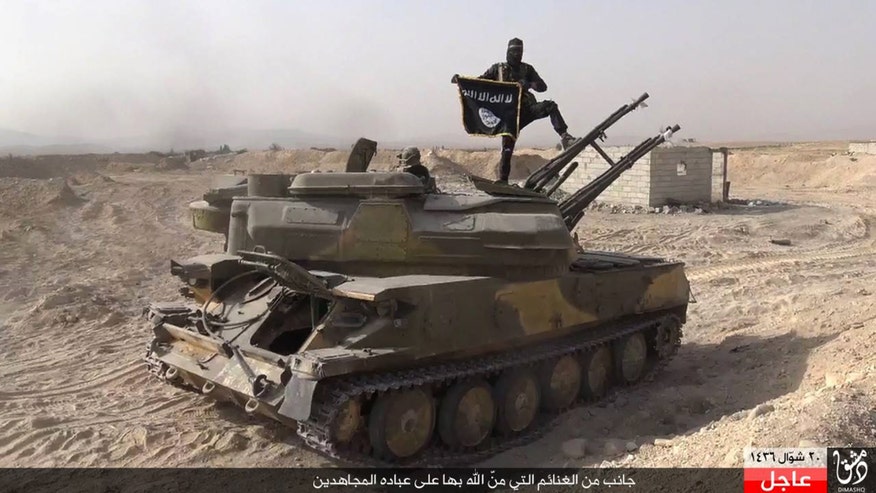 A family court judge in London has ordered a teenage girl removed from her parents' home after discovering they deceived authorities and apparently tried to radicalize their daughter with Islamic State propaganda.   
The unidentified 16-year-old was regularly exposed to propaganda promoting the Muslim extremist group, including photos of beheadings.
Justice Hayden said the east London girl suffered psychological and emotional trauma, and compared the radicalization to sex abuse cases, Sky News reported.
"The violation contemplated here is not of the body but it is of the mind," the judge said. "It is every bit as insidious – and I do not say that lightly – as it involves harm of a similar magnitude," he added.
The teen was described in court as "intelligent, educated and ambitious" but "fully-radicalized" by ISIS doctrine. As a result of her parents' pressure, she attempted to travel to Syria to become a "jihadi bride." Before she arrived, she was removed from a Turkey-bound flight in December and made a ward of the court.
At that time, her parents appeared to cooperate with police and social workers. But during a police search of the family home in June, investigators discovered "a plethora of electronic devices,"– including some belonging to the girl's father– containing ISIS materials.
They found information on bomb making and advice for jihadists on how to conceal their identity.
"I can see no way in which her psychological, emotional and intellectual integrity can be protected by her remaining in this household," Justice Hayden said. He also called her parents "deceitful" and "dishonest."
The judge said the teen is one of many "intelligent young girls – highly motivated academically" who have been "captured and seduced" into seeing life in Syria as a "jihadi bride…as a somewhat romantic and honorable path for them and their families."
The number of Westerners who have travelled to Iraq and Syria to join ISIS is thought to be about 3,000, including as many as 550 women, according to the London-based Institute for Strategic Dialogue.