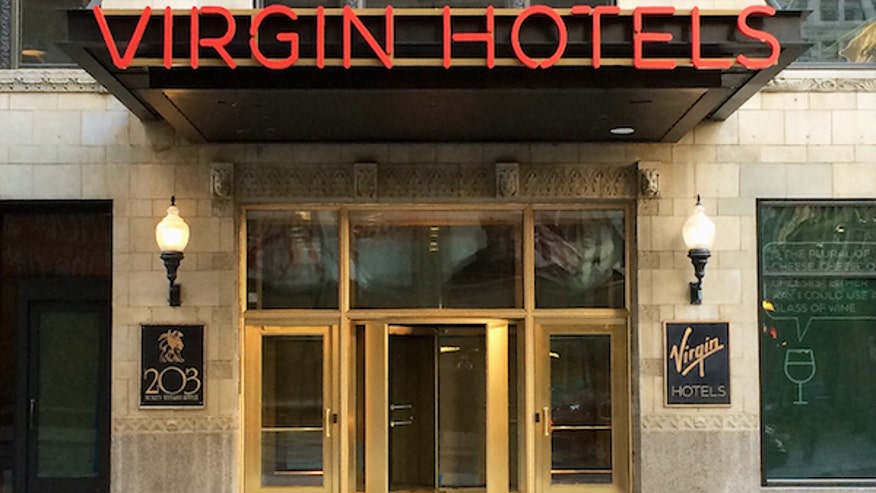 Sophisticated, modern and slightly offbeat. Richard Branson's first Virgin Hotel in Chicago is open for business.
As more hotels cater to millennials with common areas and customized choices, Branson's new hotel has many similar features, including a rooftop bar, a large restaurant and lounge area called the Commons Club, free drinks at happy hour—but still retains characteristic details from the original art-deco building. Wi-Fi is of course free throughout the property and the hotel offers pet friendly accommodations.
There is no formal check-in desk. Guests can simply check themselves in via an iPad in the lobby.
The 26-story space has 250 rooms boasting a "bespoke Chambers concept" that allows each room, no matter the size to have two separate areas—a dressing room and a sleeping lounge, divided by sliding privacy doors. 
Branson even designed the custom beds with unique features for work and play that come with an "ergonomic headboard and erectable footboard that allows for a multitude of, ahem, positions."
Related Image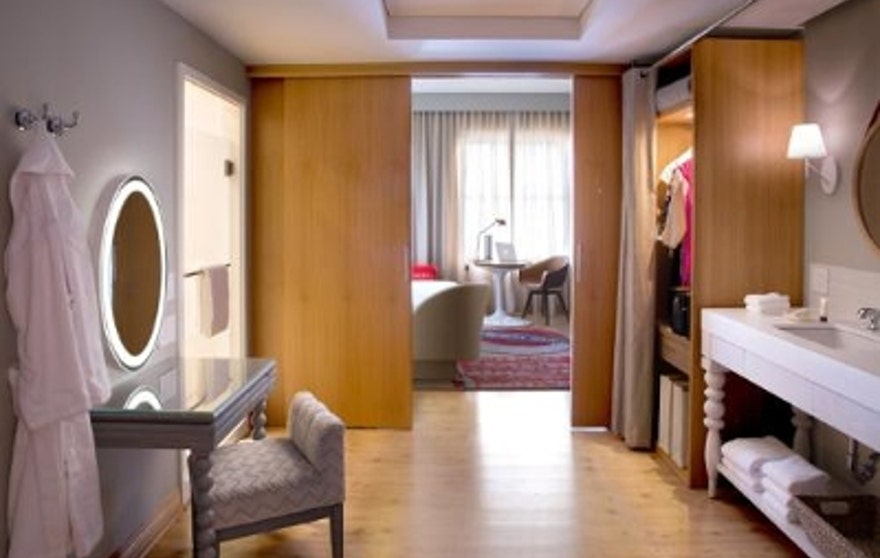 Expand / Contract
Each hotel room features a separate sleeping and dressing area for privacy. (Virgin Hotels)
But the most Branson-like feature of the property is the fact that virtually every amenity can be controlled via the new Virgin Hotel app called "Lucy." Feeling peckish? No problem, just whip out your phone for room service. Need more towels? Use the app. Even room temperature can be controlled via Lucy. Tech whizzes may immediately take to this new style of service but old-fashioned hotel aficionados may find this feature inefficient and confusing. Only time will tell if the concept takes off.
Virgin Hotel Chicago is the first of 20 hotels Branson has planned for the U.S., with a location expected in Nashville next year, and New York City by 2017.