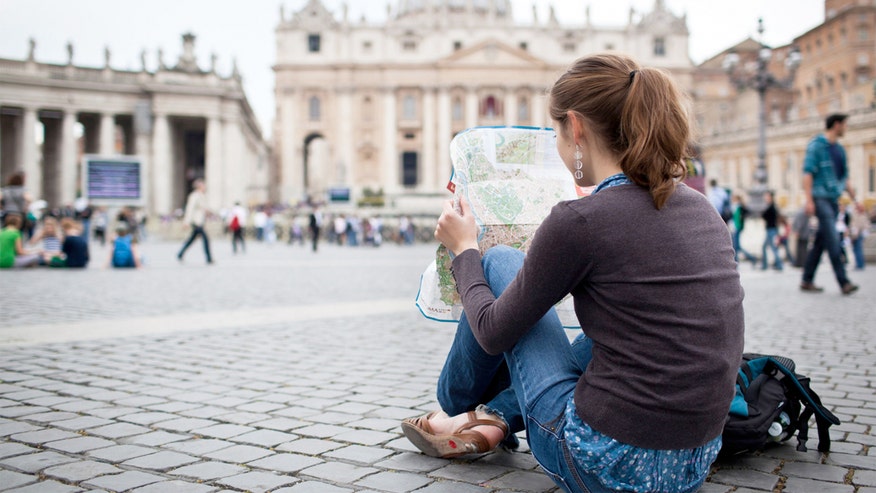 ITB Berlin recently sponsored a study that was completed by the World Travel Monitor with the goal of creating a statistically-backed picture of the tourism industry in Europe. Some of the findings of this survey turned out to be quite surprising.
Younger Europeans, historically the demographic group most likely to travel, are traveling a lot less now than ever before. In 2014, Europeans under the age of 24 went on 54 million international trips (traveling outside the borders of their home country). That seems like a lot, but, in fact, it represents a decline of almost 10 percent compared to the number of trips taken by the under 24 set just 10 years ago. The numbers have dropped consistently by about 1 percent per year.
Keep in mind that traveling internationally in Europe could  be as simple as hopping in a car and driving for a couple of hours until you reach a neighboring country.
Where have all the young people gone?
With the prevalence of cheap flights and ever-easier travel thanks to the virtually border-free EU, it is a bit surprising to see such a decrease in the number of young travelers.
Young Europeans are not choosing to stay home and engage in armchair travel over the internet. One of the main reasons for the falling travel numbers is simply a shift in demographics; there are fewer young Europeans now than there were nine or ten years ago.
Much has been made of thelow birth rate in Europe over the past couple of decades. This is usually talked about in the context of economics: in the future, the tax base won't be big enough to offer retirement benefits to elderly Europeans. However, the lower birth rate is also responsible for this change in the travel industry.
Bad news for the budget travel industry…
Hostels and budget hotels will take the drop off of young travelers as a negative. They also won't be happy to learn that more and more youthful tourists are using couch-surfing sites or finding deals on private residences via sources like Airbnb.
…but good news for Germany
There were a few positives to come out of the World Travel Monitor's number crunching. Germany has a lot to be happy about. Not only is the Central European nation an economic powerhouse, it is also the new favorite destination for young Europeans. The country's statistics are moving in the opposite direction from the rest of Europe.
Since it hosted the World Cup in 2006, Germany has seen a 60 percent rise in the number of visitors under the age of 24. Both Munich and Berlin are high on the list of the most popular European cities for young travelers. Formerly popular destinations, including England, Spain and France, have seen a 1-2 percent decline per year during the same time that Germany has seen its numbers rise.
Some hostels have adjusted to the changes in the European travel scene. They are drawing older guests who are seeking a laid-back atmosphere and cheaper rates. This is a good example of budget venues changing their focus so that they can deal with the shifting tourism scene in Europe. 
More from TravelPulse
Gov. Christie Pressing Port Authority To Block United's Cuba Flights
Hungry? Hungover? Don't Worry, Emoji Room Service Has Arrived
3 Reasons to Renew Your Vows at Jewel Resorts
Iran Preparing For Major Tourist Influx
5 Haunted Hotels to Visit this Halloween