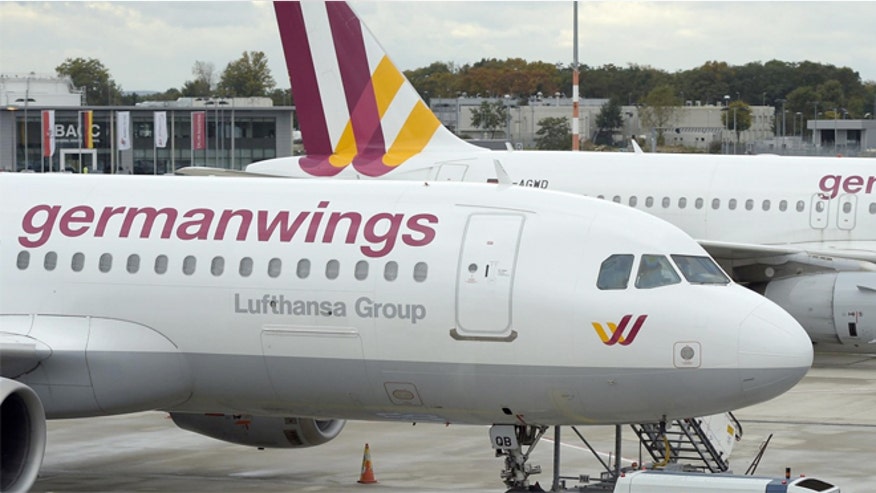 The news that the co-pilot of the downed Germanwings plane intentionally crashed the plane is giving pause to many travelers.
Carsten Spohr, chief executive of Lufthansa, the parent company of Germanwings, confirmed that first officer Andreas Lubitz, 28, was alone at the controls of the Airbus A320 as it began its rapid descent.
Speaking at a press conference Thursday, he said that the incident has left them "absolutely speechless," and he had no idea what motivated the co-pilot. "We can only speculate what might have been the motivation of the co-pilot. In a company that prides itself on its safety record, this is a shock. We select cockpit personnel carefully," he said.
The company confirmed that both pilots had been trained at a flight school in Bremen, Germany and Phoenix, Arizona to "Lufthansa standards."  
Lubitz, who joined Germanwings in 2013 and had logged 630 flight hours, had gone through "psychological tests with flying colors," Spohr said.  But he went through an interruption in training, a "long break." Spohr said he did not know the reason for the break, adding it could be medical but that privacy rules would bar him from knowing what those reasons were.
Initial reports from friends and colleagues say that Lubitz was happy and appeared to have no problems. "He was satisfied and happy," said the German flight club, LSC Westerwald, where Lobitz was a member.  But there are reports that he may have suffered depression in the past.
While the Federal Aviation Administration requires physicals every year for commercial pilots under 40 and every six months for those older, it does not require psychological checks. Pilots must disclose mental disorders, including depression, anxiety and must say whether they're using medications or have neurological disorders.
The European Aviation Safety Agency, Europe's FAA equivalent, has a similar medical screening process. 
But Dave Funk, airline consultant with Laird & Associates and a retired Northwest pilot, said there are protocols in place to identify a mental health issue, including pilot-to-pilot reviews and self policing.
"If this kid had a problem, it would be because he didn't speak up," he said. "This is true whether it's the large airlines or regional carriers, because they recognize it's always safety first."
Funk said that this is especially true after the 2012 JetBlue incident where a pilot with no previous mental health issues experienced a mid-flight meltdown.
Yet, there have been concerns about the mounting pressure being put on commercial pilots due to lack of sleep and the financial woes of carriers as they grapple with cuts to pilots' benefits and pensions. 
Robert Mann, president of R.W. Mann & Co. aviation consultants and a former airline executive, said that the FAA has clear rules about a pilot's personal responsibility to arrive at work fit for duty.
"Every pilot is required to report fit for duty, or explain why they're not fit for duty. It could be fatigue, it could be as simple as that."
Pilot suicides are extremely rare. An FAA report from 2014 revealed that eight out of 2,758 fatal aviation accidents between 2003 to 2012 were suicides.
In November 2013 Mozambique Airlines flight TM470 went down while on a routine flight between Maputo and Luanda in Angola, killing everyone on board. In 1999, an Egyptair flight between New York and Cairo crashed with the loss of 217 people. In 1997, a Silk Air flight crashed while flying between Jakarta, Indonesia and Singapore with the loss of all 97 passengers and seven crew on board. In all these cases, investigators concluded that the pilot had deliberately crashed the aircraft.
When these incidents do occur, they are terrifying because there is little anyone can do to stop it.
While Lubitz's motivations are still unclear, many are questioning cockpit occupancy regulations.  According to investigators, after the chief pilot left Lubitz alone in the cockpit, he tried to get back in, but was unable to regain access.
After 9/11, new regulations require that the cockpit doors remain locked at all times — except when one pilot wishes to go into the cabin to relieve himself.  But the Germanwings' Airbus A320 is designed with safeguards to allow emergency entry into the cockpit if a pilot inside is unresponsive. The override code known to the crew does not go into effect, however — and indeed goes into a lockdown — if the person inside the cockpit specifically denies entry.​
So why was there only one person in the cockpit?
Dominique Fouda, a spokesman for the European Aviation Safety Agency in Cologne, said that there is no regulatory requirement in Europe for a cabin crewmember to be present in the cockpit when one of the pilots leaves for "physiological reasons" such as to use the bathroom.
Mann said that this differs from the U.S. or Canada, where there is a requirement to have another crewmember. "In the U.S., they're most cases replaced by a flight attendant.  If there is a jump seat crewmember, they can sometime come up."
Tragedies such as the Germanwings crash can have a big impact on fliers, especially since global travel has exposed business executives and tourists to regional airlines overseas.
"When the ticket says Delta the whole way, you'd like to think you're getting the same standard, but that's not always the case." said Funk.  He said that the media focuses attention on incidents like this, but flying has become safer in recent years. 
"We literally fly millions of flights every year,"  he said. "That this should happen is so rare.  But that's why we have all these safety measures in place."