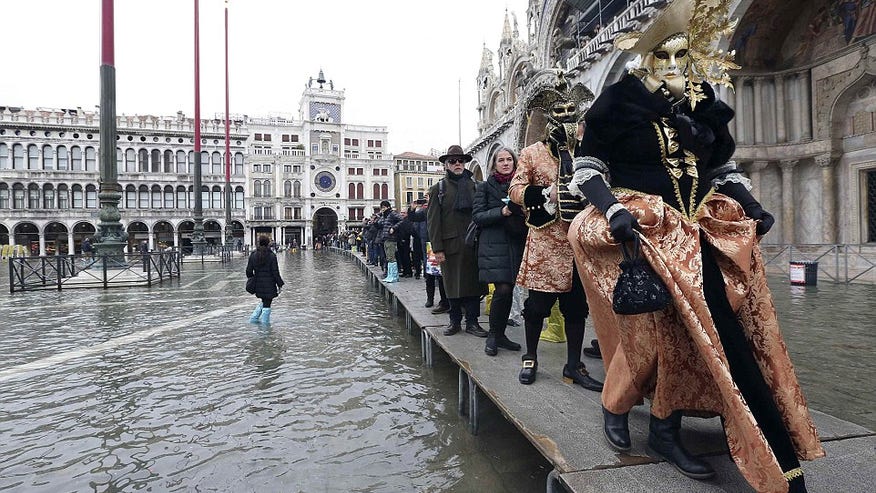 The annual Carnival of Venice kicked off this weekend, as thousands of revelers took to the streets in traditional masks and elegant costumes.
But the pre-Lent party that traces its roots back to 1162 and attracts tourists from around the world is a little soggy this year.
Venice, which sits on a cluster of small islands separated by canals and linked by bridges, is experiencing higher than average water levels, reports Euro News. In St. Mark's Square, tourists were seen donning makeshift booties as they navigated the narrow wooden platforms leading to the church.
In other parts of the city, knee-high water forced visitors to wade carefully through the streets.
Despite the high water, thousands of tourists are expected to visit the city during this festive season. This year, there will reportedly be more security throughout the city.
"This year Piazza San Marco will have a strict security and control," Sergio Pomponio, city commissioner told the Venice Times.
"We have to give a peace of mind to everyone who visits our city and the events. On February 8 and 15 for example, there will be extra security and gates will be installed to the most popular sites."
The Carnival period ends with the beginning of Lent on Shrove Tuesday, Feb. 17