Your ads will be inserted here by
Easy Plugin for AdSense.
Please go to the plugin admin page to
Paste your ad code OR
Suppress this ad slot.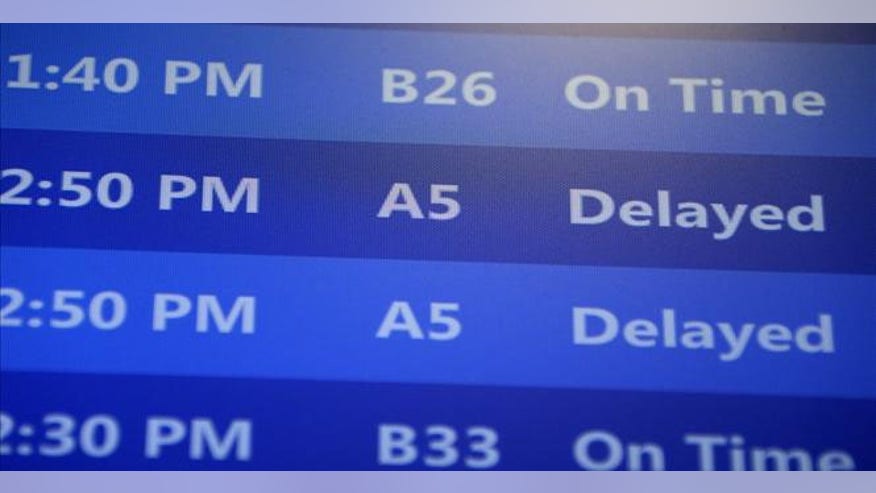 If you thought flying last year was unusually difficult, you weren't just imagining things.
According to the latest report from Airline Quality Rating, more flights are late, more bags are getting lost, and customers are lodging more complaints about U.S. airlines. This comes after a record-breaking year in 2013 where airlines performed the best in nearly 25 years since the researchers have been compiling annual data on airline quality.
"It's unfortunate, and we hope it's not the beginning of a downward trend," report co-author Brent Bowen of Embry-Riddle Aeronautical University in Arizona, told The Dallas Morning News. Bowen said the decline is surprising since airline performance has been steadily improving over the past four years. While the continuous winter storms may have contributed to the poor performance in 2014, Bowen thinks a larger reason behind the fall is due to management "dropping the ball" in amid company consolidation.
Your ads will be inserted here by
Easy Plugin for AdSense.
Please go to the plugin admin page to
Paste your ad code OR
Suppress this ad slot.
"Airline Quality Rating performance after two airlines merge always goes down for several years while they're working out the kinks," Bowen said, alluding the merger of American and US Airways at the end of 2013. While Bowen says "Delta has worked its way back to the top tier" after merging with Northwest in 2008, United is still facing problems after its 2010 merger with Continental. Southwest, which merged with AirTrain in 2011, declined in all four report areas.
Last year,  6.2 percent of flights came in on time compared to 78.4 percent of scheduled flights in 2013. Hawaiian Airlines had the best on-time performance with almost 92 percent of all flights arriving on time last year. Regional carrier Envoy Air– which flies as American Eagle for American Airlines– had the worst on-time arrival rate at just 68.8 percent. 
More bags were also lost in 2014. For every 1,000 passengers, airlines lost 3.62 bags in last year compared to 3.21 in 2013. There was a huge spread among the best and worst baggage handling rates with Virgin America losing just .95 bags per 1,000 customers and Envoy losing over 9 bags.
American Airlines has responded to the report, largely placing the blame on the weather, which led to a snowball effect in other areas.  
"We had multiple hubs during several days throughout the year hit with extreme weather, which hampered our on-time rankings as well as led to more misplaced bags and a few more denied boardings — all these things lead to customer complaints," American spokeswoman Andrea Huguely told The Dallas Morning News.
See how your preferred airline ranked last year. Numbers for 2013 are indicated in parenthesis below. More information can be found in the full report.
Virgin America (1)
Hawaiian (3)
Delta (4)
JetBlue (2)
Alaska (5)
Southwest (8) (includes AirTran)
American (9) (includes USAirways)
Frontier (11)
United (12) (includes Continential)
SkyWest (14)
ExpressJet (13)
Envoy/ American Eagle (15)