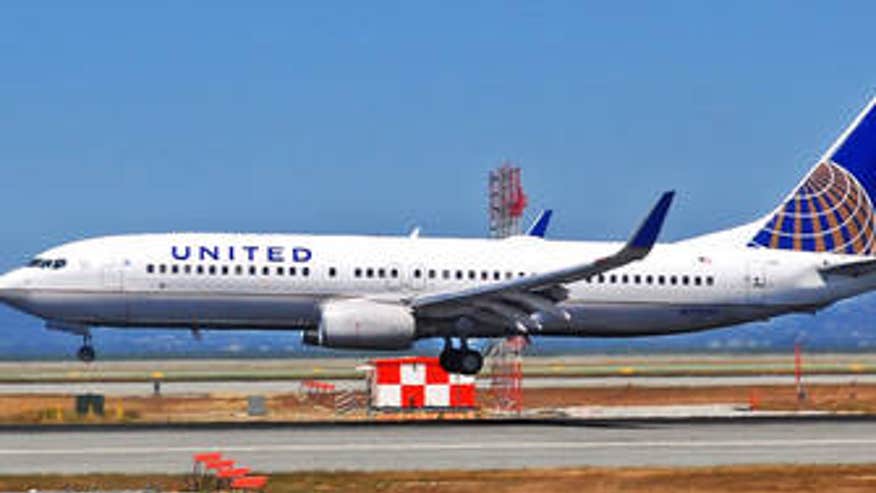 A glitch on the United Airlines website Wednesday offered round trip, first-class flights from London to Newark for a steal –literally.
United halted the sale of the cheap tickets by late morning, but not before lucky travelers snatched up the tickets for just 491 Danish krone –or $74 –something that normally goes for $5,618  and $6,778.
All the super-cheap flights were priced in Danish kroner, which was apparently part of the mix up. A United spokesman said that a third-party software firm used the wrong exchange rate for Denmark's currency, yielding the wrong fares. 
Other fares included routes from London to Honolulu for about 1275 Danish kroner — or about $193 and Newcastle, England to Newark for $68. The sale fares even cover flights in business and coach class as well.
The flights could only originate in Europe and users who went onto the United site to book the flight had to change their country to Denmark to get the special fare.
United said it was working to fixed the error, and if you got to United.com now, the Denmark option has been removed.
Dansdeals.com was reportedly the first to find the fares, but news spread fast on frequent flier blogs such as Flyertalk. 
Brian Kelly, ThePointsGuy founder, a blog about how to get the most travel from credit cards, said he was able to purchase several business class tickets for flights to London and Sydney.  He said he spent $3,463.66 for flights that should have cost $172,225.
It's not clear whether United will honor the tickets.  In the past, other airlines, such as Delta, have done so with low fares sold as a result of a computer glitch.