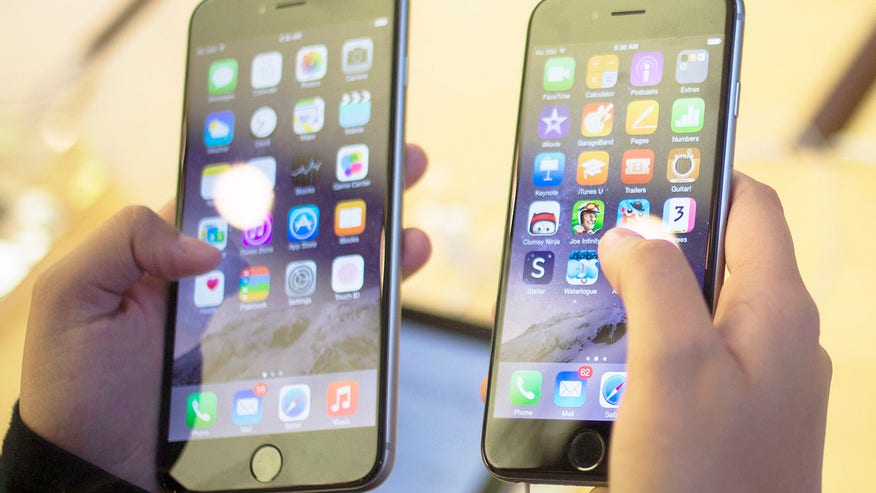 Tourists take note: If you're visiting a Buddhist temple and want to make a donation, make sure to have cash on hand. 
Chinese tourist Cong Chu offended temple monks in the city of Foshan in southern China's Guangdong province when he give them a new iPhone 6. Chu, visiting the temple during the Chinese New Year holiday, thought he was doing something nice by putting the phone in a collection box, but a monk promptly fished it out and returned it to the "embarrassed" tourist, reports the Daily Mail.  
Many people would be overjoyed to receive the latest Apple phone—and some models retail as high as $849.  But monks don't use smartphones and the temple only accepts monetary donations for maintenance projects.
Photos of Chu dropping his phone into collection box slot have gone viral around Chinese media, according to the Daily Mail. Many accused the tourist of being disrespectful or "treating religion as a joke."
'Ignorant' tourist riles monks by trying to donate his iPhone 6 during Buddhist temple visit: http://t.co/HE93NeUDxm pic.twitter.com/YYFOPlKEzs

— Yahoo UK News (@YahooNewsUK) February 26, 2015
But Cong  maintains that he never intended to offend the Buddhist monks and only meant to present the temple with a valuable gift.
"I was told that if you go there you can get prosperity and good fortune for the coming year and as it was a holiday anyway and my girlfriend was going, I decided to tag along," Cong explained.
"I didn't realize that we were expected to make an offering of something valuable and only had a few small denomination notes on me. I didn't want to offend anyone, or embarrass my girlfriend, so I decided to donate my iPhone which was worth a good few hundred pounds, as it was brand-new."
A temple spokesman said monks "don't have smartphones or know how to use them."