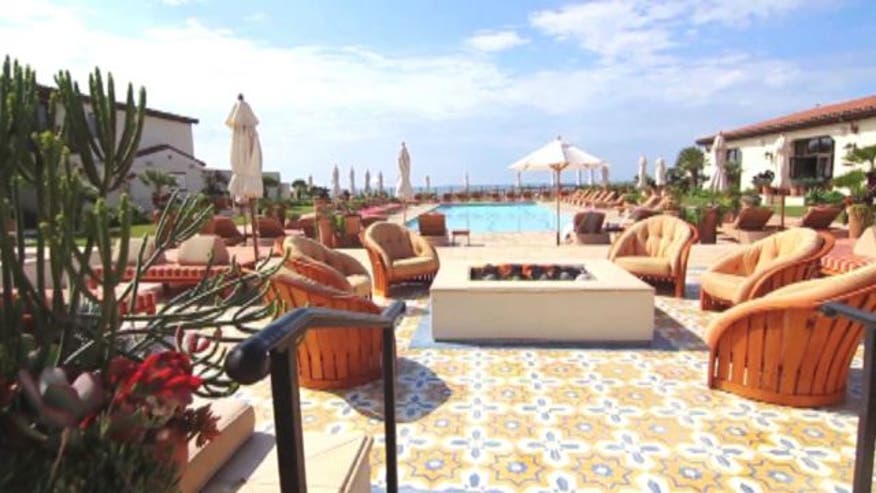 After the holidays, we could all use a little help getting our mojo back.  All that food, all that booze. 
Too bad most of us don't have the time–or inclination–to head to a fitness camp for a week where you spend all day working out and all night counting every calorie, not to mention thinking how hungry you are.
Here's the good news:  A growing number of resorts and hotels are offering wellness packages, even if you've only got a night or two.  And there's no need to give up all of your indulgences either.
The idea is to go somewhere where activities are designed to make you feel better without feeling deprived.
At the Omni La Costa Resort in Carlsbad, California just north of San Diego, that might mean a Bellini at their spa café (peach or raspberry?), a "mindful" fitness walk or massage, or yoga at the Depak Chopra Yoga Center.  Maybe you just want to snooze in the sun at the spa's dedicated pool.  Of course there's golf and tennis too.  (Here's what I wrote about a recent visit.)
While everyone else hits the slopes, head to the The St. Regis Aspen Resort for their new Mountaintop Reboot Program, complete with expert training sessions, a healthy cooking class, consultation with a nutritionist and an outdoor adventure –like a guided snowshoe hike with a naturalist.  My favorite—the extra O2 pumped into your nose as you relax in front of a big fire. You can use it at 8,000 feet!
Also in Ski Country, Spa Montage has just launched an "Elements of Wellness" retreat at the Montage Deer Valley—one of my favorite ski country resorts. It's expected to be available at the Montage Laguana Beach early in 2015. The program  is designed so you include a combination of  fitness, stress-relief and outdoor activities that can't help but make you feel better—and  alleviate the guilt you might feel sampling the resort's craft beers.  
I wish I could check in to the  newly designated Spa Bungalows at  the  oceanfront  Terranea Resort  just outside Los Angeles  They come with fitness gear and breakfast and lunch at the nearby Spa where there's an array of classes, activities (kayaking maybe) ,spa treatments and a wonderful pool overlooking the ocean. 
In Scottsdale, Ariz., wellness has become a major resort focus. At the historic J.W. Marriott Camelback Inn in Scottsdale, you can play golf or tennis, go hiking and then spend a  day at the spa where there are healthy eats, fitness counseling, every kind of pampering treatment—how about the Adobe Clay Purification Treatment with pure clay and herbs from the Arizona desert-  and spectacular desert views from the spa pool. Have you tried aeriel yoga? It can be part of your customized health and wellness program at the Fairmont Scottsdale Princess, where incidentally they are known for their  margaritas.
The h2hotel in Heldsburg in Sonoma County dares you to disconnect with its Digital Detox package.  You've got to check your phone at the front desk when you arrive before heading out for yoga, a bike ride and dinner complete with local wines.
If wine sounds appealing, gather your best girl friends and head to the third annual Wine, Women and Wellness weekend at the Westin Verasa Napa in early March, complete with a tasting and special four course dinner paired with wines by female winemakers who will be there.
The idea is wherever you go, do something that you enjoy—and don't feel guilty for making time for yourself! 
I feel better already.  How about you?  
Eileen Ogintz is a nationally syndicated columnist and creator of TakingtheKids.com. Her new  Kids Guide to Boston is available online and from major booksellers, along with the Kids Guides to NYC, Washington, DC, Orlando,  LA and Chicago. Coming  later this year: San Diego, San Francisco and Denver.