Your ads will be inserted here by
Easy Plugin for AdSense.
Please go to the plugin admin page to
Paste your ad code OR
Suppress this ad slot.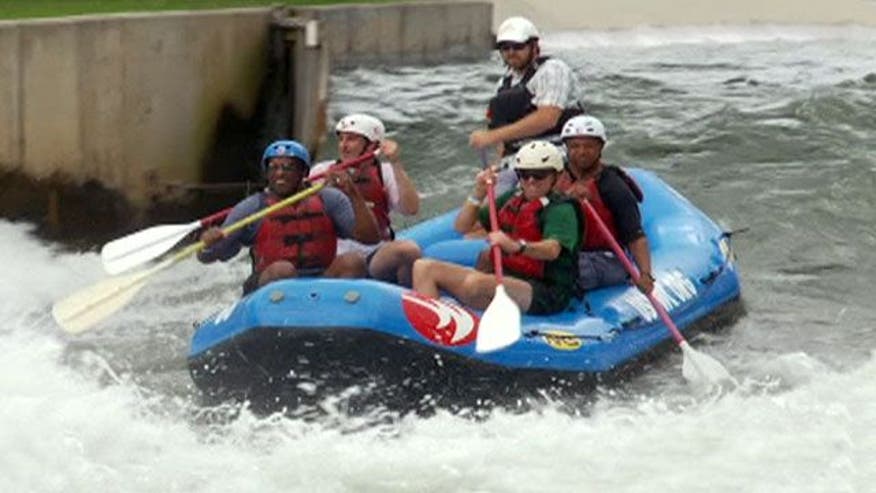 Who has time to plan that perfect adventure? Wouldn't it be great to just show up and have someone else sweat all the details?  
You can do exactly that these days but this is key: You have to choose the right company for your vacation style, otherwise you could be miserable.  Choose wisely, and you'll have the trip of a lifetime—and you won't have to bust the budget to do it.
First think about the way you like to travel and your budget.  Do you want to get out of your comfort zone a bit, staying in back country lodges with a company like Wildland Adventures where the focus is on cultural interaction?
Do you want to travel in a small group?  Many companies now will arrange private trips for as few as a dozen people. Or would you rather travel in a bus with 40 people, as I did recently with Adventures by Disney.
Are you visiting a place for the first time and want to see the major attractions or do you want to get to less touristy areas?   
Do you want to spend your time hiking and biking, as I did with my daughter on a Backroads trip to the Amalfi Coast or would you rather sit back in a bus or train and watch the scenery go by, like on Colette Vacations.  Maybe your focus is on education, like with not for profit Road  Scholars, designed for older travelers, as well as those traveling with grandkids.  Maybe you're going to some far flung destination you don't feel comfortable traveling on your own.
If kids are part of the equation, look for special family itineraries, including those from Abercrombie & Kent, Tauck Bridges and Thomson Family Adventures, which has added some trips for those with older teens, as well as a cultural connection for families in Cuba.  Abercrombie and Kent can take your family to China or India, if you have the bucks. These companies will try to match you to a departure with similar aged kids.
Your ads will be inserted here by
Easy Plugin for AdSense.
Please go to the plugin admin page to
Paste your ad code OR
Suppress this ad slot.
See if there are any special deals or discounts for when and where you want to travel.
Here's what else you need to ask:
–What is the maximum number of people on the trip?  What is the minimum number they need to run the trip you want?
–What is the daily itinerary?  Do you want to be going from 7 to 7 every day, changing hotels several times?  Is there time to kick back?
–What is the guide to guest ratio? If it is a family trip, is there an extra designated kids' activity guide? Are there local guides at each destination?  Are the guides trained in first aid?
–How long has the company been in business in the region you've been visiting?  Is there a 24-hour emergency number?
–What kind of hotels will you be staying at?  You can Google them and check out online reviews.  Will you be comfortable if a lodge doesn't have air conditioning or do you want brands you know and trust?
So, are your ready to pack?
Eileen Ogintz is a nationally syndicated columnist and creator of TakingtheKids.com. Her new  Kids Guide to Boston is available online and from major booksellers, along with the Kids Guides to NYC, Washington, DC, Orlando,  LA and Chicago. Coming  later this year: San Diego, San Francisco and Denver.