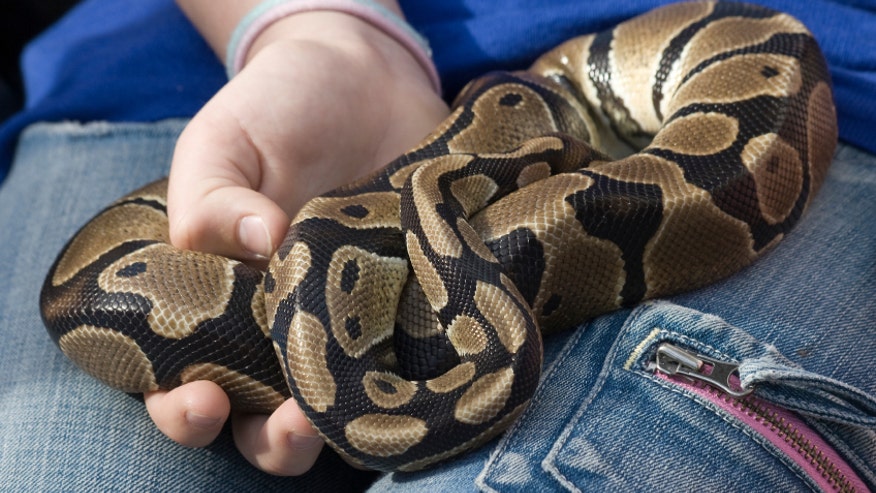 Human remains? Live animals? The TSA blog is a treasure trove of weird things uncovered at security checkpoints over the years. Here are some of the strangest findings.
The TSA was all over the news last week after a chihuahua was discovered in a checked bag at New York's LaGuardia Airport. The dog ended up returning home unharmed, but not before the TSA issued an important reminder on Instagram: "It's always important to double check your bags before traveling, especially to make sure your chihuahua hasn't stowed away inside."
While this particular incident was the result of a wanderlust-filled pup (it snuck into the owner's suitcase when she wasn't looking), people try to sneak contraband items through security every day. The TSA's blog writes updates reviewing the various items they've found at security checkpoints each week, from concealed weapons to, yes, live animals. We delved into the blog's archives to find the standout reports—here are some of the strangest things people have tried to bring onto planes with them:
Snakes
In 2011 at Miami International Airport, a man was discovered with seven snakes hidden very…unusually. Each snake was wrapped in hosiery and each reptilian bundle was stored in the man's pants, along with several small turtles. The animals were picked up by the U.S. Fish and Wildlife Service, the passenger was arrested, and Samuel L. Jackson got to take the rest of the day off.
Pigeons
Also filed under the "men stuffing things in their pants" category is the story of a passenger landing at Melbourne in 2009 with two completely live pigeons down his trousers. The man was stopped after arriving from Dubai—a ten-hour flight—with one pigeon hiding in each sock, and also wrapped in padded envelopes for extra "protection." The birds miraculously made it out alive. The man was arrested on the scene.
Human Skull
While TSA agents were checking baggage at Fort Lauderdale in 2013, they came across clay pots containing fragments of an actual human skull. While the passengers in question claimed they had no idea of the pots' macabre contents, the security lines were slowed down tremendously as the area had to be treated as a crime scene.
Chastity belt
What if we had metal detectors in the Middle Ages? All that armor… Anyway, in 2012 a body scanner detected a metal chastity belt on a passenger, who was eventually allowed to pass through and board the plane. No word on where she packed the key.
Marijuana…stuffed in a grenade
In 2012, one Denver International Airport passenger thought the best way to sneak marijuana through airport security was to hide it in a fake explosive—which wouldn't be allowed on a plane anyway. The TSA said it best: "We're not looking for drugs, but you can guarantee the odds are in our favor of finding them if they're stuffed in a grenade."
Walker-mounted knife
The TSA has tons of stories of intricately concealed items, be it knives disguised as hair combs or drugs stuffed in jars of peanut butter. But no story is quite as unusual as that of an elderly JFK International Airport passenger who attached a metal blade to his walker. "Usually, the only attachments you see on walkers are tennis balls," the TSA blog quipped.
Eels
Early in 2012, a passenger was caught trying to leave Miami with a veritable aquarium in his checked luggage. Aside from fish, turtles, and coral, the suitcases contained 22 live eels in a plastic bag. The smuggled wildlife was eventually handed over to the U.S. Fish and Wildlife Service.
Check out more of the most unusual items smuggled through security.
More from Conde Nast Traveler
The World's Most Dangerous Trips
The Most Underrated American Cities
15 Places You Won't Believe Exist