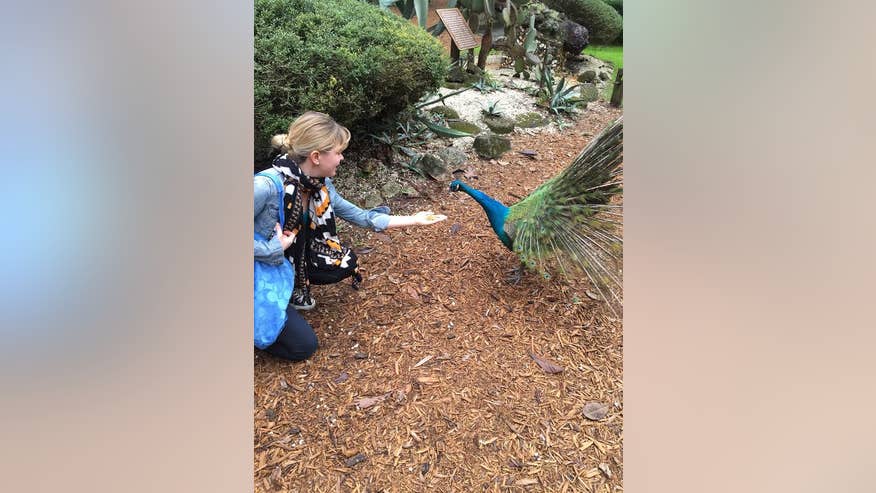 St. Augustine is under the radar compared to Florida hotspots like Miami, Orlando and Daytona but as one of America's oldest cities there's plenty of history, family-friendly activities, beach property and restaurants to explore.
It not easy finding a nice, warm, winter-vacation spot that mom, dad and the kids can all agree on. Disney World is very expensive; New York City has the culture but not the beach; and Hawaii is a long flight for even the best-behaved children. Enter St. Augustine, Fla., an ideal family getaway that ticks all the boxes: culture for parents; fun for the kids; and the beach, epic golf, and a world-class zoo just around the bend.
A 40-minute drive from Jacksonville and only minutes from the beach, St. Augustine is under the radar compared to Florida hotspots like Miami, Orlando and Daytona. But it's hardly a new find: St. Augustine, which was settled in 1565, is the oldest city in America. And with this year's 450th anniversary celebrations — everything leads up to Sept. 8— now is the perfect time to go.
What to Do
Yes, there's the beach, cute restaurants, warm weather and easy access to family-friendly attractions like the Jacksonville Zoo and Gardens, which include award-winning tiger and jaguar exhibits — but St. Augustine's main appeal lies in its history. And, unlike many other history-laden sites, it's tailor-made for families. The historic district is small, with scores of sites packed into just a few square blocks, and there are quirky sightseeing tours aplenty.
Start by visiting the Colonial Quarter, a hands-on tour where history comes alive. Period tours can easily slide from mildly amusing to excruciatingly painful, but this one was impressive. The costumed tour guides growl and spin yarns, but they're perfectly willing to break character and temper their passion for history with a modern sensibility. Meanwhile, your kids' eyes will bug out when they climb the watchtower and participate in musket drills, and when they watch the blacksmith forge metal. It's living history at its best, and there's a cafe and tavern in the center to soothe hungry tummies and quench a thirst.
Just around the corner is the St. Augustine Pirate and Treasure Museum, which houses the world's largest collection of pirate artifacts, including Blackbeard's Blunderbuss, one of three Jolly Roger flags in the world, and silver bars from the famed wreck The Atocha. Crafted by Disney Imagineers, it's learning-as-entertainment at its finest, featuring interactive exhibitions and including a pirates-in-Hollywood overview at the end.  
Cross the street and hit the Castillo San Marcos, built by Spanish colonists in 1672 to protect the city from pirates and all the other countries that kept trying to claim St. Augustine (11 different flags have flown over the city). It's also been used as a military prison and artillery battery, and it's the oldest masonry fort in the U.S. (Oldest this and oldest that is a theme you'll encounter over and over in St. Augustine.)
Double back and walk down St. George Street, a pedestrian-only cobblestone street lined with shops, restaurants, galleries, cafes and bars. Make sure to step into The Hyppo for fresh, all-natural, handmade popsicles in fun flavors like Prickly Pear, Banana Vanilla, Mango Habanero and Apple Pie. They're delicious and healthy, and you and the kids will be delighted.
Just outside the historic district — a five-minute walk — lies another cluster of attractions. The Fountain of Youth Archaeological Park is the actual site of the first settlement and the true birthplace of America — 42 years before Jamestown and a half-century before the Pilgrims arrived at Plymouth Rock. You can peek into a Timucuan village recreation and drink from Ponce de Leon's Spring of Eternal Hope, the quest for which, according to legend, inspired him to discover Florida in 1513. (But manage your expectations; not only did de Leon not live forever, but the spring water is highly sulfuric.) While you're chasing your youth, those who are still young can literally chase peacocks. There are several roaming the grounds, and peanuts are available for kids who want to feed them.
There's more to see when the sun goes down. Horse-drawn carriages roam the city, with families and couples snuggling under blankets as tour guides narrate the top sites and tease you with ghost stories. Indeed, St. Augustine is one of the nation's most haunted cities, with sightings reported at places like the Lighthouse, the Huguenot Cemetery, the Old Prison and the Tolomato Catholic Cemetery. There are dozens of ghost tours, but Ghosts and Gravestones, which rides through the moonlit city on a trolley while the guide tries to spook you, will mesmerize the kids.
You can view most of St. Augustine in one day on a whistle-stop tour, but it's best enjoyed when divided into a few days of bite-sized chunks, with ample time for relaxing on St. Augustine Beach. The area is also a golfer's paradise, so do your best to make time for its highlights, even if the kids resist. The World Golf Hall of Fame honors the game's best players, while the nearby Tournament Players Club (TPC) Sawgrass is home to golf's highest prize tournament, The Players Championship, not to mention the Stadium Course's iconic 17th hole.
How to Get There
Several airlines, including Delta, United and Southwest, offer nonstop flights into Jacksonville from more than 20 cities. Although St. Augustine itself is highly walkable, there's a lot to do further afield, making a car rental a must. Jacksonville is the largest city by area in the contiguous U.S. — who knew?
Where to Stay
For a picture-postcard experience, check into Casa Monica, St. Augustine's best hotel, not to mention one of the oldest in America. Located in the center of town, it's walking distance from Spanish Renaissance architectural marvels Hotel Ponce de Leon (now Flagler College) and the Lightner Museum, and it features family-friendly one-bedroom suites with pullout sofas, microwaves and mini-fridges. On the other side of town, the DoubleTree by Hilton features budget-friendly rooms with two queen beds or adjoining rooms for a little parental privacy — and it's a stone's throw from The Fountain of Youth, Mission Nombre de Dios, site of the first Catholic Mass in the U.S., and the original Ripley's Believe It or Not Museum.
If you visit this year, you'll be in good company. The U.S.-Spain Council is holding its international summit in St. Augustine during the big 450th commemoration, and King Felipe and Queen Letizia are reportedly planning to visit.
If it's good enough for a king and queen … Feliz viaje!