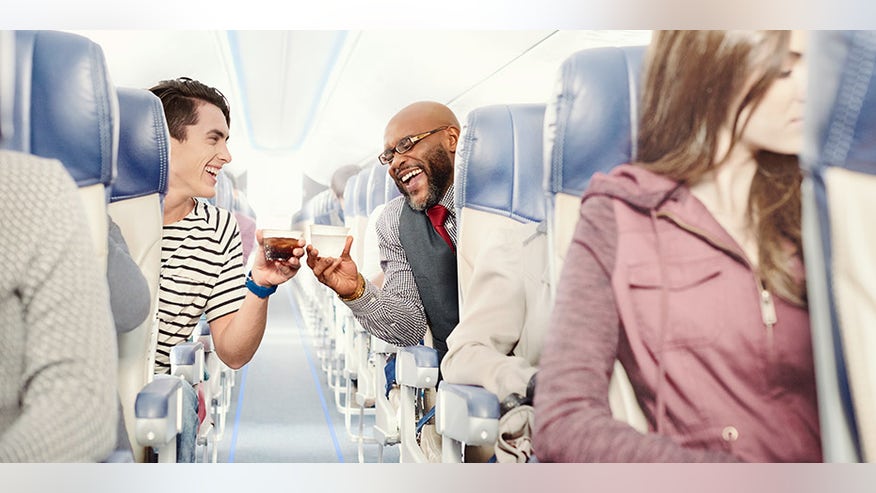 If you know someone in the Atlanta area who travels a lot, you could be in luck to score free travel for seven months.
In an effort to boost business out of the city's largest airport, Southwest is offering Atlanta residents who purchase at least three qualifying round trips from Hartsfield-Jackson a highly coveted Companion Pass—which allows pass holders to fly a friend anywhere in the country for free. 
According to the promotion rules, qualifying trips must be completed by May 17 of this year and purchasers must be enrolled in the airline's Rapid Rewards program. Upon completion of the trips, Companion Passes will be awarded to travelers to dole out to lucky friends and family. 
Companion Pass privileges are usually reserved for fliers who have more than 110,000 Rapid Rewards points in one year, making this a unique offer for Atlanta travelers.
There are, of course, several restrictions. If flights have already been booked as Award, Companion Pass, Southwest Vacations Packages, Southwest Charter flights, and reward travel they do not qualify for the deal.
This comes as Airlines are making frequent flier miles more difficult to earn and spend for many travelers.  Southwest recently announced that rewards points earned by fliers will vary in value based on destination, time, day of travel, demand and other factors–which take effect April 17. 
Travel experts warn that before booking, it's important to read the fine print.  
"It sounds good, but a lot of times it's a marketing angle," says Geoff Whitmore, founder of NoobTraveler, a site that focuses on travel rewards. 
The company called the promotion "historic."