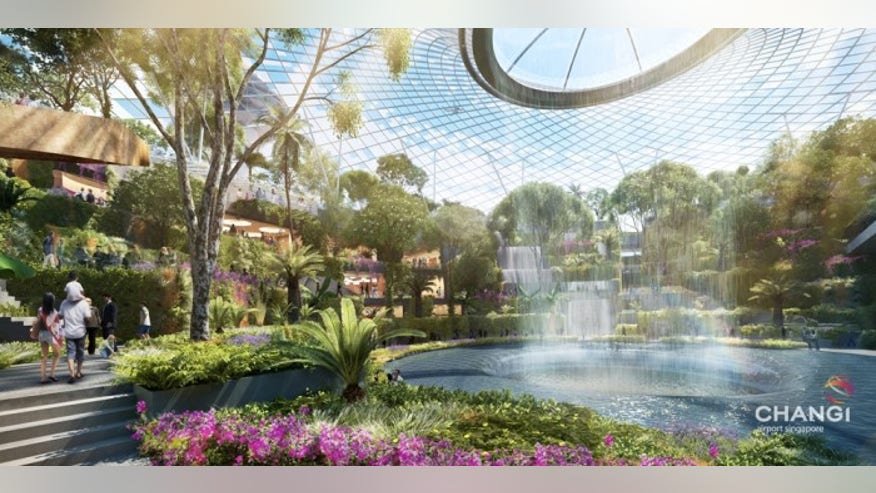 Most travelers try to spend as little time at the airport as possible but Singapore is hoping to turn its Changi Airport into a one-of-kind lifestyle destination.
Construction at the airport's new terminal is officially underway after breaking ground last week. The $1.1 billion addition, appropriately dubbed "Project Jewel," will be a ten-story glass structure complete with an indoor waterfall, natural park space with thousands of plants and plenty of shops.
"Apart from distinctive design, Jewel will break new ground with its unique mix of attractions, retail and airport facilities, integrated in a way like never before to create a slew of different experiences in a single visit," said Philip Yim, CEO of Jewel Changi Airport Development Partners, in a recent press release.
According to design blueprints, the finished terminal will have five stories below ground and five above. In additional to shops, landscaped walking paths and restaurants, the Jewel pavilion will house a 130-room YOTEL for accessible overnight stays.
Related Image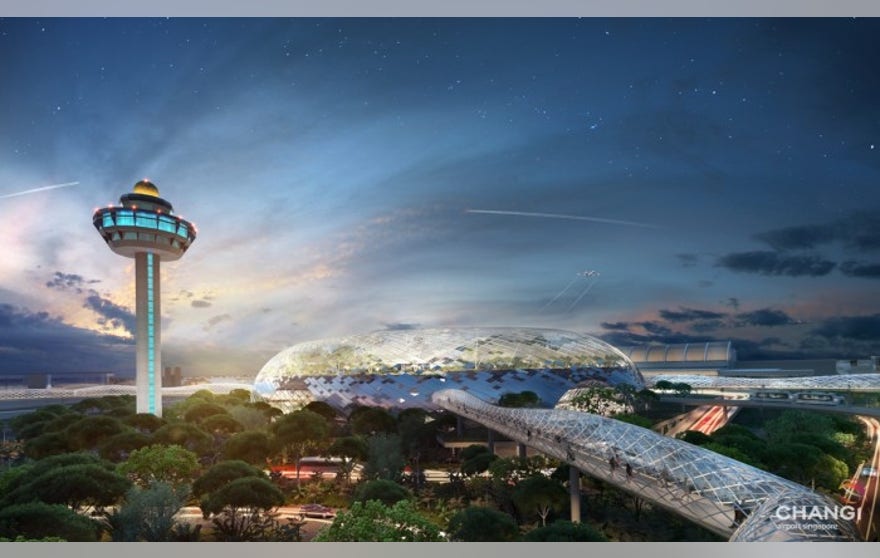 Expand / Contract
At the center of the experience is the 130-foot "Rain Vortex." Rising over 130 feet high, it will be the world's tallest indoor rainfall. Guests can enjoy an "enchanting Light and Sound show" at night.
"For international travellers, Jewel will be an exciting tourist destination. For Singaporeans, it will be a playground near home where they can share many happy moments with their loved ones," Kim said. 
The addition to Terminal 1 is a major renovation that allow the airport to accommodate 24 million passengers by 2018. In 2014, Changi was named "World's Best Airport" by the World Airport Awards.