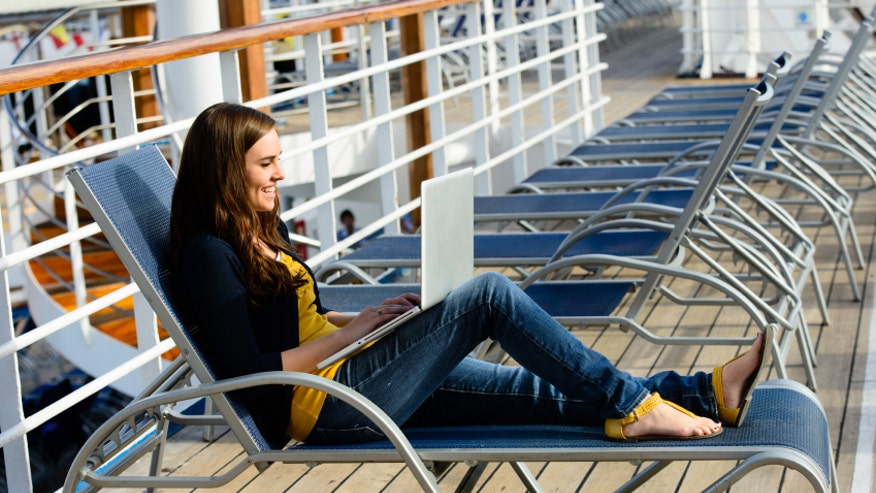 Wi-Fi has become an expected staple in hotel rooms, many airplanes and other vacation hotspots. 
But when you're out at sea, Internet access is a different world. 
That's all starting to change. Royal Caribbean Wednesday became the first major cruise line to offer unlimited access to Wi-Fi for a single daily rate via its new cloud based platform ElevenOS. Previously, Azamara Cruises offered a $69 bulk rate for unlimited Internet access, but their Wi-Fi does not have enough bandwidth to support everyone's browsing needs such as video streaming and Skype.
Previously lines have only offered bulk minute or pay-as-you-go packages as high as 99 cents a minute.
Other cruise lines are likely to follow suit as more and more customers expect a certain level of connectivity, even on vacation– but it will take some time.
"I think we're years away before you see something like that streamlined across the entire industry," Bill Martin, CIO of Royal Caribbean told Skift. 
Currently, Royal Caribbean and Carnival are the only cruise lines with Wi-Fi technology capable of providing enough bandwidth to support FaceTime and other voice over Internet protocol (VOIP) calls. Norwegian has stated that some of its ships have bandwidth strong enough for these platforms.
Some brands, like Carnival, have been experimenting with social-media only plans that allow cruisers to check Facebook, Twitter, or Instagram for a fee. Others offer email-only plans that cost less than traditional pay-per-minute packages, according to Skift. But Royal Caribbean's Internet bandwidth is strong enough to support web-browsing, all VOIP services, and even video streaming.
The question is, will passengers who are on vacation to unplug really take advantage of these services?  
Royal Caribbean's ElevenOS Wi-Fi package is now available on 22 ships within its fleet.