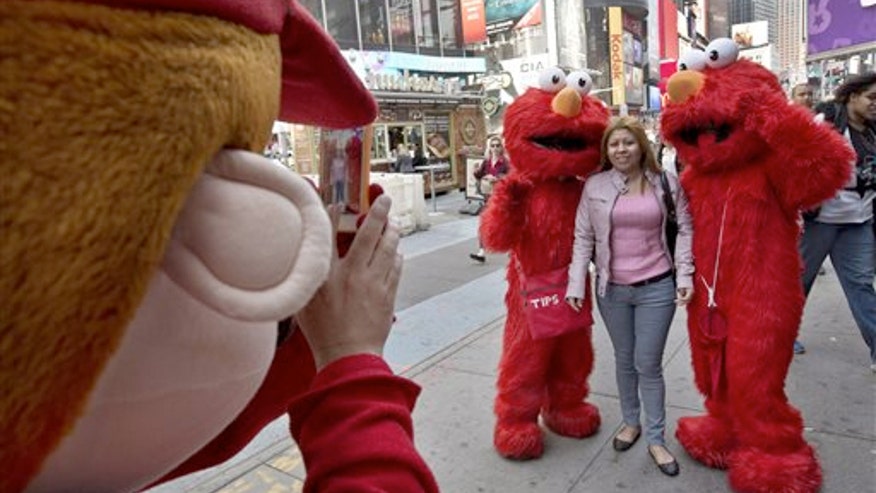 NEW YORK –  A New York City Council member is drafting legislation to regulate the costumed characters who roam Times Square.
The bill being proposed by Councilman Dan Garodnick would require that the costumed performers be licensed and go through a background check.
Garodnick says there are still copyright issues that need to be worked out before the bill can be presented to the City Council for approval.
There have been a number of troublesome incidents involving costumed figures who try to make a living by charming tourists. They include a person dressed as Super Mario who was accused of groping a woman. And an Elmo figure pleaded guilty to disorderly conduct after unleashing an anti-Semitic tirade.
Most of the individuals work without authorization from characters' owners.