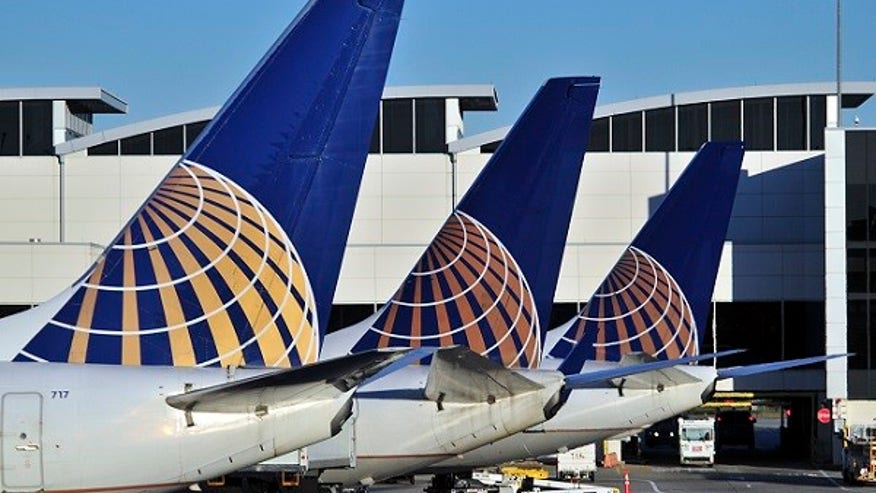 A disturbing photo of an airline passenger's dog sitting on a rainy runway tarmac for nearly an hour has resulted in an angry, social media uproar against United Airlines.
But the airline has said that this practice isn't unusual for them.
United passenger Barbara Gattetly was flying into Houston on Sunday when she noticed a lone animal crate on the tarmac. She took to Twitter to express her disgust, posting a photo of the dog in its cage with a caption that read "Evil United Airlines leaves dog on rainy cold runway for more than a half hour despite alerts to staff :-((((( boo," according to the New York Daily News.
Evil United Airlines leaves dog on rainy cold runway for more than a half hour despite alerts to staff :-((((( boo pic.twitter.com/xcwVOxIpV9

— barbara (@theregoesbabs) December 28, 2014
Other Twitter users slammed the airline's handling of the dog, calling it "inexcusable" and "cruel," including Keith Olbermann and Australian pop singer Sia.
The temperature was reportedly in the upper 40s while the dog was on the tarmac, and it wasn't until an hour later that Galletly claims she saw a United worker bring the dog into the cargo area. 
"The rampagents, by practice, board pets last after the baggage so they can be first when the plane lands," United Spokesman Rahsaan Johnson told the Daily News.
Despite social media upset geared towards United Airlines on Twitter, the airline turned some of the blame on their PetSafe program, which they describe as transporting animals not eligible to travel in the aircraft cabin.
"Thanks for telling us. The weather can change & may have been clear when PetSafe dropped off. They're the ones to call too," United's Twitter account responded to people who complained online.
Keith Olbermann ridiculed this excuse made by United, and retweeted it to his 540,000 followers.
Now, how an airline – @United – should NOT treat dogs or the bipeds who love them. The originals are RT'd next pic.twitter.com/GtrZsIdUNE

— Keith Olbermann (@KeithOlbermann) December 28, 2014
Sia vowed to her 824,000 followers on Twitter that she would never fly on United again.
According to Johnson, one person who has yet to complain about the dog's treatment was the dog's owner.