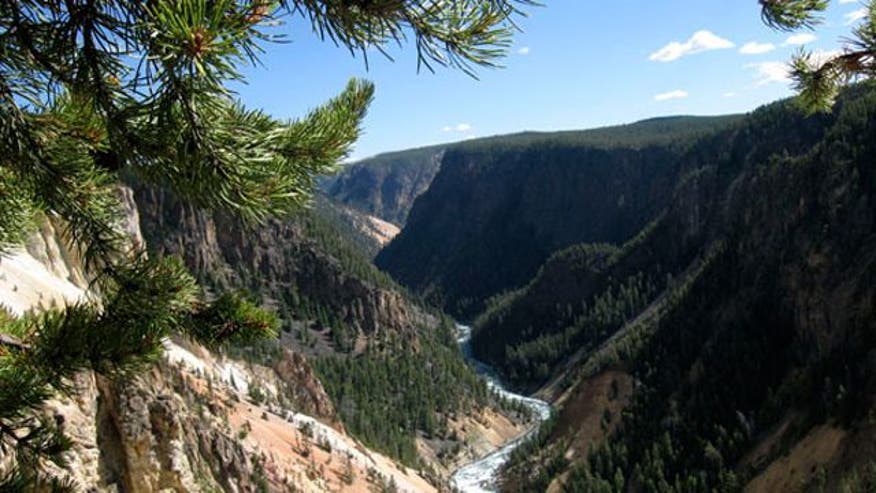 There are more than 400 America's national parks to choose from, whether you want to be near the ocean, the mountains or the Great Lakes. 
While everyone pines to go Yellowstone or the Grand Canyon, there are less-visited parks that are guaranteed to please where you can avoid the summer crowds.
Here are four:
Isle Royale National Park in Minnesota  is only accessible by boat or float plane and includes a hotel right on the water, if you don't want to camp.  Here's the chance to see wolves and moose, the wild North Woods forest.  You  can also kayak or canoe in the crystal clear waters of Lake Superior.  The park extends more than four miles out into the lake.  Take your pick of 165 miles of scenic hiking trails or fish for trout.  
Theodore Roosevelt National Park is in the famous North Dakota badlands and is the place to see bison and elk. You can bike, horseback ride, canoe, kayak or hike here along the Little Missouri River without the crowds you'll find on the trails at Yosemite or Yellowstone. Teddy Roosevelt, by the way, championed conservation from the time he first visited the badlands as a young man, and as president he used his authority to protect wildlife and public lands by creating the U.S Forest Service, five national parks, 18 national monuments and more. 
Great Sand Dunes  National Park and Preserve in southern Colorado has North America's tallest dunes—some more than 750 feet high beneath the backdrop of the Sangre de Cristo Mountains.  Have you ever sand sledded?  Maybe you'd rather try a sand board.  There's plenty else to explore—Great Sand Dunes is a geologic wonderland with alpine lakes,  six peaks higher than 13,000 feet, and large stands of Aspen –all habitat for diverse wildlife and plants.  Have you ever seen a Bighorn Sheep?  
Sequoia & Kings Canyons National Parks is in California's Sierra Nevadas, not too far from Yosemite but with less than half as many visitors.  These parks are famous for their Sequoia Groves, mountains and deep canyons.  Hike in high alpine wilderness, rock climb or even explore caves.
Tip:  There's at least one National Park Service site in each state where you'll find rangers eager to help you make the most of your visit.  If have kids along, make sure they check out the Junior Ranger programs.  Here's what I wrote about the program.  
Got your backpack ready?
Eileen Ogintz is a nationally syndicated columnist and creator of TakingtheKids.com. Her new  Kids Guide to LA is available online and from major booksellers, along with the Kids Guides to NYC, Washington, DC, Orlando and coming in December, Chicago.