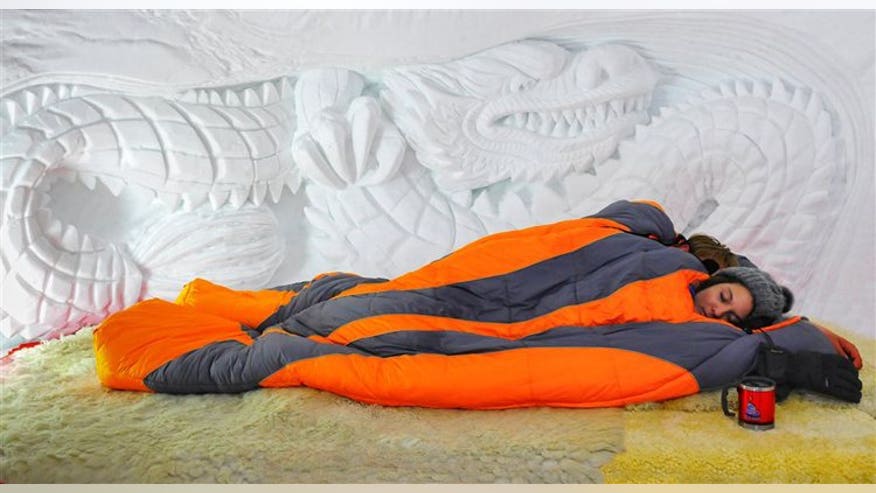 Ready to really chill out this holiday season?
The Iglu-Dorf igloo hotels are about to open once again to adventurous travelers looking for a unique winter getaway.
Every season, the Iglu-Dorf hotels are sculpted and constructed from 3,500 tons of snow at six locations along the Alps and Pyrenees mountains. Designed by Swiss artists and local Inuit communities, the hotel locations are functional yet temporary works of art.
Related Image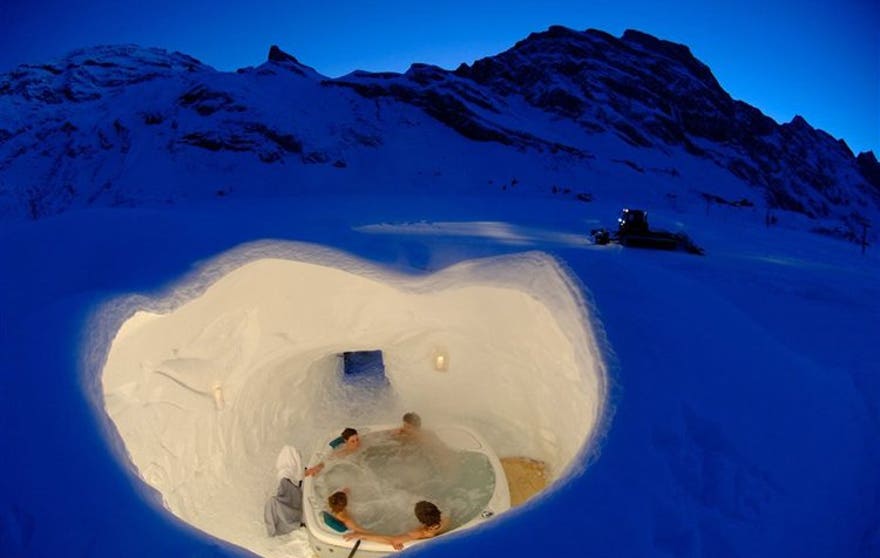 Expand / Contract
An outdoor Jacuzzi in a snowy wonderland. (Iglu-Dorf)
Artists use tools, like ice picks and motorized saws, to carve creatures into the ice including seals, wolves, polar bears, whales– even comic book heroes.
Accommodations include Jacuzzi whirlpools set right into the snow, a complimentary continental breakfast—served on ice of course, and a unique bar lounge areas where guests can sample traditional mulled wine.
Sleeping quarters vary in size—from "Love Nest" designed for two to "Standard Igloos" for a family of six– but each is equipped with "cozy" sleeping bags designed withstand arctic temperatures of minus 40 degrees, laid out on sheepskin rugs.
Related Image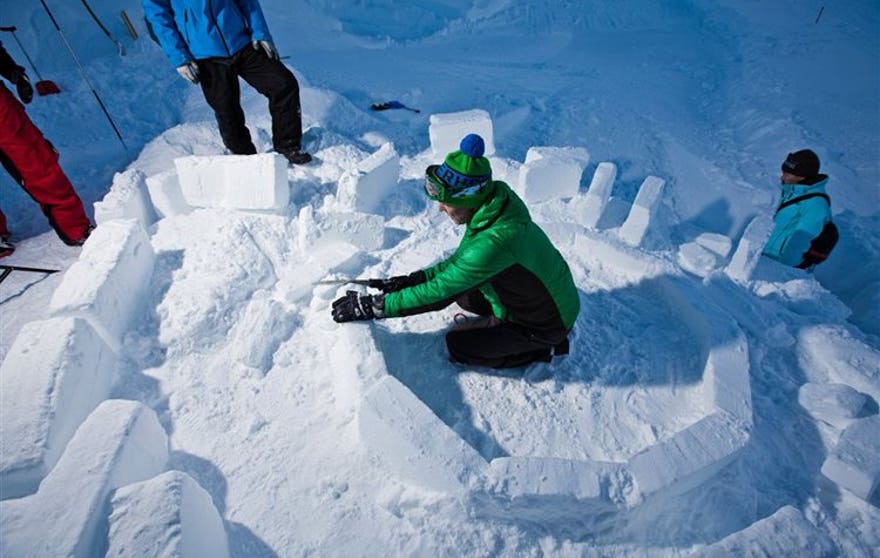 Expand / Contract
Guests build snow bricks for mini igloos. (Iglu-Dorf)
One major drawback? No running water so guests are unable to shower, which usually puts a cap of one or two nights per stay.
Each Iglu-Dorf village can take up to 38 guests a night with prices starting at $121 per person. The ice hotels open on Christmas Day and are scheduled to remain open through March of 2015, pending weather conditions. Locations around Europe include the Bernese Oberland, Davos-Klosters in the Parsenn ski arena, Gstaad, Stockhorn and Zermatt.