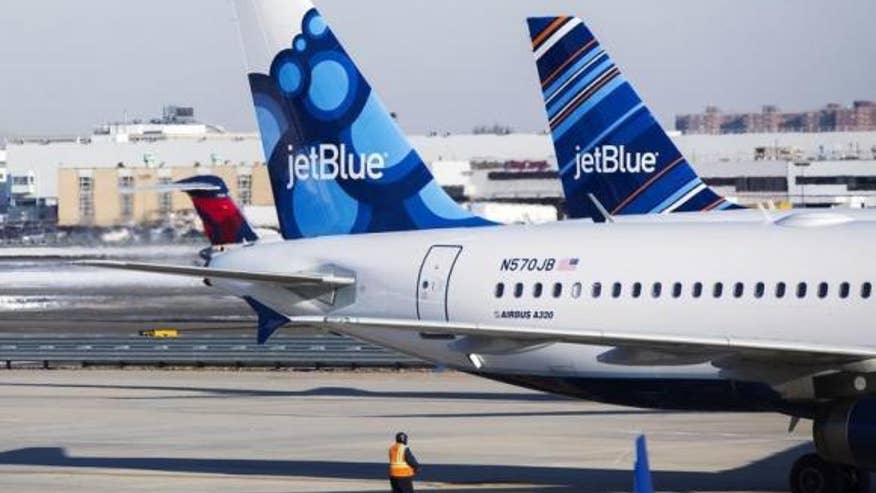 JetBlue apologized Thursday after tweeting a "not well thought-out" reference to the Hindenburg disaster.
The airline, which has over 1.9 million Twitter followers, tweeted "Oh, the Bluemantiy!"with a photo of one of its planes Thursday afternoon, a reference to 1937 radio broadcast of reporter Herbert Morrison exclaiming, "Oh, the humanity!" as he watched the zeppelin burst into the flames and fall to the ground, killing 36 people. At the time, it was the considered to be worst accident in commercial aviation history.
.@JetBlue pulls Hindenburg pun after @twitter backlash http://t.co/Jk3Isd7zbf pic.twitter.com/HXG32Lwahq

— New York Daily News (@NYDailyNews) February 27, 2015
The social media sphere was quick to point that referencing one of the most  famous flying disasters in history probably wasn't not the best way to promote its aircraft.
That's @JetBlue, an airline, making a cutesy reference to the Hindenburg, which was last seen… pic.twitter.com/NImyBJMGPw

— James B. Jones (@TheJamesBJones) February 26, 2015
JetBlue has since deleted the tweet and issued several apologies over social media.
@itisbilly We apologize. The post was not well thought-out and has been removed.

— JetBlue Airways (@JetBlue) February 26, 2015
@CreativeTweets We got caught up in our own cleverness & didn't think it all the way through. We apologize and will do better in the future.

— JetBlue Airways (@JetBlue) February 26, 2015
This isn't the first major online mis-step we've seen from an airline. In June, Delta Airlines was blasted for posting a picture of a giraffe on its Twitter feed in the wake of U.S. team 2-1 World Cup victory over Ghana.  In April, US Airways was forced to apologize after an employee posted a pornographic image on its Twitter page.