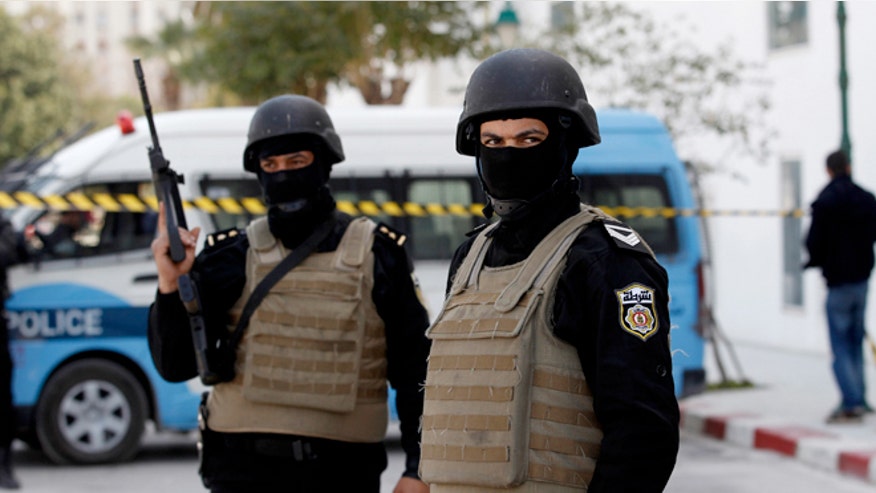 People are taking to social media and pledging to go to Tunisia after Wednesday's deadly attack on the Bardo museum in Tunis.
Shortly after news broke of the killing of 23 people in a terror attack on the landmark museum, the Twitter hashtag #IWillComeToTunisia and #IWillComeToTunisiaThisSummer started trending.
Holding handwritten notes inscribed with "IWillComeToTunisia," many Twitter and Instagram users want to show solidarity against the terrorists and to tell the world Tunisia is still open for business.
they will come to Tunisia this summerr will you ? #IWillComeToTunisia #jesuistunisien #JeSuisBardo pic.twitter.com/NeBNj9cnzY

— Hiba Hamdi (@Hiba_Hamdii) March 19, 2015
#IwillcometoTunisia from #SouthKorea pic.twitter.com/puu7dxHcoK

— helmi attia (@helmiattia) March 18, 2015
#IWillComeToTunisia this summer. #JeSuisTunisien #JeSuisBardo #Bardo #Tunisie #Tunis #Tunisi #AnaTounsi #تونس pic.twitter.com/uOZt2CqcME

— تونسية ☪ (@noussa_tunisie) March 19, 2015
Thousands of foreigners come to visit Tunisia every year for its Mediterranean beaches, desert oases and ancient Roman ruins. But now the country's tourism industry has been thrown into disarray, only just recovering from the impact of the Arab Spring uprisings four years ago.
"Tourism is a lifeline for the economy of Tunisia," aid Taleb Rifai, Secretary-General of the World Tourism Organization UNWTO in a statement. "We will continue our support to ensure that tourism continues to provide development opportunities to its people."
During the attack, two cruise ships –the Costa Fascinosa and the MSC Splendida– were in port and gunmen fired at passengers as they disembarked from tour buses at the museum. Both ships have since left Tunis, even as the search continues for some of their missing passengers.
But should tourists visit Tunisia after such an attack?  
This question comes amid concerns about militants in the country. According to the U.S.-based intelligence organization, The Soufan Group, in the past year, hundreds of Tunisian fighters who went to Iraq and Syria to join ISIS have returned home in recent months. 
Warren Young, head of security services for the International Monetary Fund and co-author of Lizard Bites & Street Riots: Travel Emergencies and Your Health, Safety & Security told FoxNews.com that tourists continue to be a target for terrorists around the world because attacks like these make headlines.
"Attacks on tourists diminish the country's economy. Tourists are often viewed as 'capitalists' or 'Western'…and as such are legitimized as targets of many extremist groups," he said.
According to statement released by Tunisia's office of the president, the military plans to deploy troops to the country's major cities.  Yet, despite the beefed up security, visiting the county remains risky.  If you go, the golden rule is "know before you go," said Young. 
He advised to check out websites that post travel advisories, such as the U.S. Department of State's website. Before you leave home, create a list of contact numbers for diplomatic missions and/or other trusted sources of assistance for every location you intend to travel to and keep the list with you.
The 'second golden rule' is to ensure your whereabouts is known at all times when you are traveling.  Sign up for the Smart Traveler Enrollment Program, which alerts U.S. embassies that you'll be in the country. 
If there is an attack, leave the area and seeking protection in a nearby office building or a hotel.  When it is safe, use your contact list to let people know you are okay, including the diplomatic mission, family and friends.  
And most important, avoid the temptation to go and see what all the commotion is about, says Young. 
"As tempting as it might be to get photos for your Twitter feed or Instagram posts, avoid doing this. Photographing any security related event can also get you into hot water."