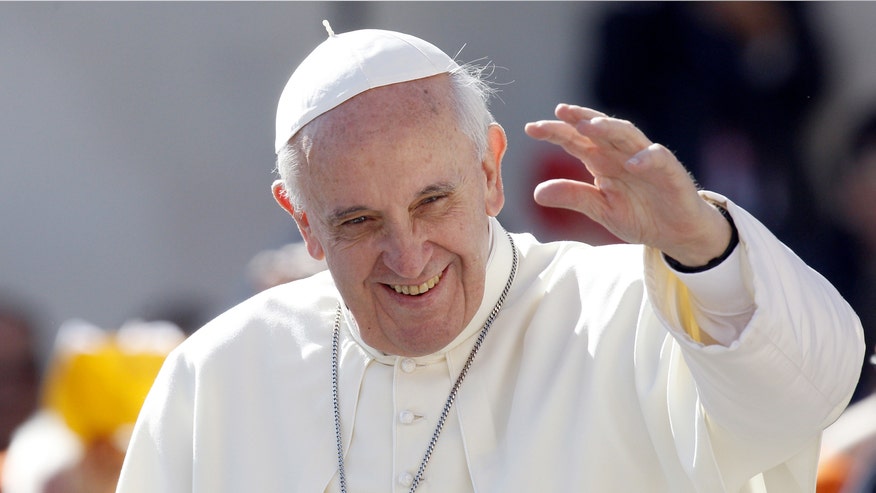 In late September, Pope Francis will become the fourth pope ever to visit the United States, making trips to Washington D.C., New York City and Philadelphia.
Naturally, this has followers scrambling to book a ticket to the three cities, and hoteliers are currently strategizing to maximize profits.
But how much of an impact will the pope's visit really make to each city's tourism numbers, and where will travelers predominantly hail from?
According to Expedia data, Philadelphia is seeing the greatest increase in demand of the three cities, with bookings jumping 165 percent for the week of Sept. 21, year-on-year (he is scheduled to be in Philadelphia on Saturday, Sept. 26 and Sunday, Sept. 27, with his big public mass set for Sept. 27). The vast majority of visitors to Philadelphia that week will be domestic travelers.
New York City also figures to see high numbers of visitors, especially considering the 70th session of the General Assembly of the United Nations will take place during the same week as Pope Francis' visit. But, for NYC, there figures to be a greater percentage of international visitors than in Philadelphia. The top three international markets visiting NYC during the pope's visit, according to Expedia, will be the United Kingdom, Australia and Germany.
Argentina and Spain/the Canary Islands are tied for the longest visit, averaging more than six days, which is no surprise considering the two countries are predominantly Catholic and Pope Francis hails from Argentina. The pope will be in NYC on Sept. 24 and Sept. 25.
Interestingly enough, the nation's capital figures to see the smallest increase in demand among the three cities during the week. That's in part due to the fact that there are limited tickets to Pope Francis' canonization mass at the Basilica because it's such a small venue (Pope Francis will be in Washington D.C. on Sept. 23 and Sept. 24, with the canonization mass on Sept. 23).
Lastly, there was some speculation that visitors would spill into nearby secondary markets during the pope's visit, but that doesn't appear to be the case. Baltimore, the halfway point between Washington D.C. and Philadelphia, has seen no spike in demand, according to Expedia.
Expedia's local teams in Washington D.C., NYC and Philadelphia are advising hoteliers in the three cities to be prepared for last-minute booking opportunities (as they could represent a big business opportunity), ease restrictions on length of stay (most travelers who book from here on out are likely to be domestic travelers who will only book one to two nights), and to educate staff on the pope's schedule and educate guests ahead of time with resources and planning materials.
The official site of the United States Conference of Catholic Bishops is a good reference. Check out the official sites of local tourism bureaus like Discover PHL for other information such as transportation.
More from TravelPulse
North Korean Airport's Internet Room Has Little In The Way Of Internet Access
Ask A Cruise Director: Carnival's Matt Mitcham Tackles Your Questions
Airport Hotels Enter a New Era
3 Great Hiking Destinations That Won't Break the Bank