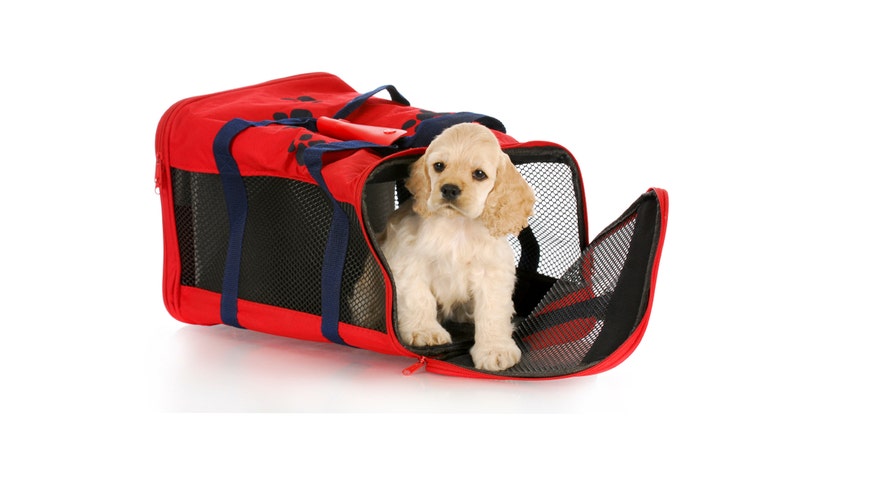 Traveling with a pet can be a harrowing experience for both human and animal.
With the most recent news of Delta reportedly losing a dog, it's no wonder that owners are concerned for their pets when its time to fly.
Frank Romano has been desperately awaiting word about his dog, Ty, after the animal escaped from the cargo of a Delta aircraft at LAX a week ago.
"I keep praying and wishing for him to come back," Romano told ABC News today. "He's my best friend."
Ramano had a microchip implanted in Ty to help identify the pooch if it got lost.  In addition, he paid $200 to have him transported to Tampa, Fla. in a crate during the journey.
Delta says that they're looking for Ty and that the dog chewed through his crate and ran away.   Ramano doesn't believe that.
The airline offered Romano a voucher for $200, but he says all he wants is his dog back.
So what happens if you lose your pet?
For the prepared pet-owner, panicking may be a waste of time. 
Doing the research and preparing your dog, cat, bird or fish before hitting the terminal can save you a major headache and potential heartache. Travel sites like Bring Fido and PetTravel.com provide plenty of information on current airline policies, pet travel gear and pet friendly accommodations.  
"The best way to prevent your pet being lost is to keep them with you at all time. That means not flying them in cargo," K.C. Theisen, director for Pet Care Issues at the Humane Society, told FoxNews.com. "But if you have to be separated from your pet, you should make sure your microchip is up to date, with your cell phone info."
While there is no fool-proof way to ensure that your pet doesn't get misplaced—or run away in transit—there are other important steps travelers can take to ensure Fluffy and Rover make it to their final destination.
1. Invest in a good carrier
Dogs like to chew and, when kept in cramped quarters for too long, may become agitated enough to gnaw through a sturdy crate. Sometimes, faulty equipment can be to blame. In 2011, Jack the cat escaped from his crate and a national manhunt ensued.
2. Know the rules before you fly
Every airline has different rules regarding pets but most follow the general guideline that if a pet can easily fit into carry-on space at your feet, they can travel in the cabin. Keeping eyes on your pet at all times is another way to minimize problems down the line but don't argue with crew members over whether your 50 lb dog can fit under the seat in front of you.
3. Be prepared to pay extra for better service
United offers a PetSafe program that allows owners to track pets from origin to destination. You can even check your pet in online. But this premium service isn't cheap. Domestic rates start around $200 for pets under 10 pounds. 
4. Microchip your pet
Microchip implants are a permanent way to identify pets in the event that he or she is lost. Unlike collars or tags which can easily be removed, a small chip—the size of a grain of rice– is placed underneath the animal's skin and will contain your information, the animal's vaccination history and contact numbers. In addition to microchipping, Theisen says GPS collars be can helpful but warns that many airlines do not allow dogs to fly with collars to prevent choking during flight. "They might not work for air transit, but it's a useful tool once you arrive at your vacation destination in case your dog goes running after something on the beach."
5. Ensure your pet is healthy before you fly
Airplane cabins and cargo holds can be traumatizing for sensitive pets. Even pets in good general health may experience fear or anxiety if flying for the first time. Unhealthy pets are more likely to try to run away, chew through cages or experience health problems en route.
6. Consider pet insurance- but do your research
In the event that something goes wrong, some companies, like AirPets, will offer travel insurance for pets. But knowing what you're getting into is essential before spending hundreds. "All insurance that involves pets has the same universal buyer beware caveat," Theisen says. "Its not as regulated as human insurance policies so ask very specific questions like what circumstances it covers and exact reimbursement."
For some travelers, something may still be better than nothing.
"It can give some people a peace of mind."