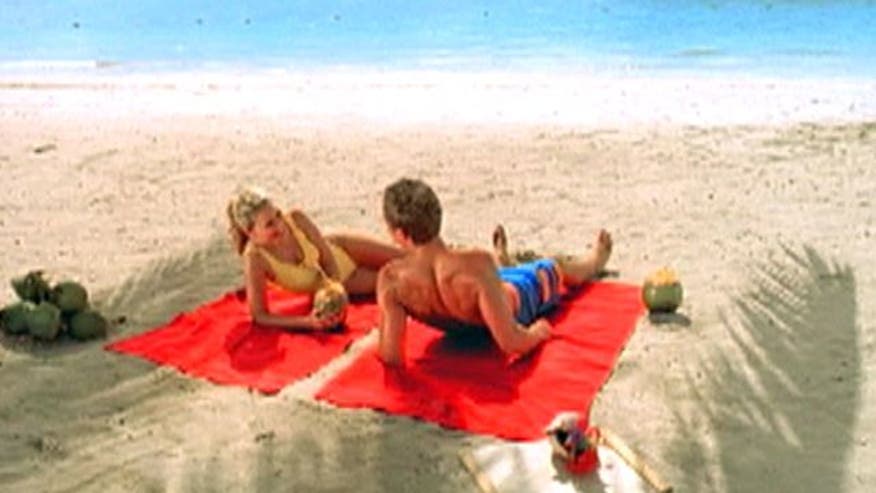 Ditch the chocolates. Forget the roses. 
This Valentine's Day, treat your honey to a surprise getaway. 
If you can't make it happen Valentine's Weekend, offer a card with an IOU that you present over dinner—that you cooked, of course.
Here are some ideas guaranteed to please: 
FOR THE CITY LOVER: The Conrad New York has got a Romance Retreat Package complete with Champagne, flowers, chocolate covered strawberries and breakfast in bed. It's a great base to explore Lower Manhattan, including the 9/11 Museum, Chinatown, Little Italy and more. Check out the website of your favorite city or hotel brand to see what they're offering. Often there are great deals on weekends when the business travelers are gone.
FOR THE OUTDOORS LOVER: Go have some fun in the snow. So what if you don't like to ski. Go snowmobiling, for a dog sled ride or snowshoeing. The Woodstock Inn & Resort in Woodstock,Vermont has a new Tubbs Snowshoe Adventure Center and a new Romance package complete with breakfast in bed, horse drawn sleigh ride and guided snowshoe trek. It's really easy and fun to snowshoe. You will find plenty of Fun in the Snow options at www.ski.com, especially in January with special learning deals across the country. 
FOR SUN WORSHIPPERS: Saint Lucia was just recognized as the "Caribbean's Leading Honeymoon Destination in 2014" by the World Travel Awards. You can't go wrong with its beaches, clear Caribbean waters, boutique hotels and rain forests, as well as non-stop flights from NYC. Several properties across the island are offering savings, free nights, romantic amenities for romantic trips this winter.
FOR THE FOODIE AND MUSIC LOVER: Go to the Montreal en Lumiere festival the second half of February, one of the largest winter festivals in the world with music and a focus on food. The Montreal Hotel Association has packages including wine and cheese tastings progressive dinners, local products and more.
FOR ADVENTURERS: If your holiday bonus was a good one, promise a romantic trip later in the year to Costa Rica where you can stay in quaint eco-lodges or a dream trip to Tanzania and Zanzibar. Companies like Wildland Adventures can help you add plenty of romance to the adventure.
The only hard part—deciding where to go! Make sure both your passports are up to date! date?
Eileen Ogintz is a nationally syndicated columnist and creator of TakingtheKids.com. Her new  Kids Guide to Boston is available online and from major booksellers, along with the Kids Guides to NYC, Washington, DC, Orlando,  LA and Chicago. Coming  later this year: San Diego, San Francisco and Denver.