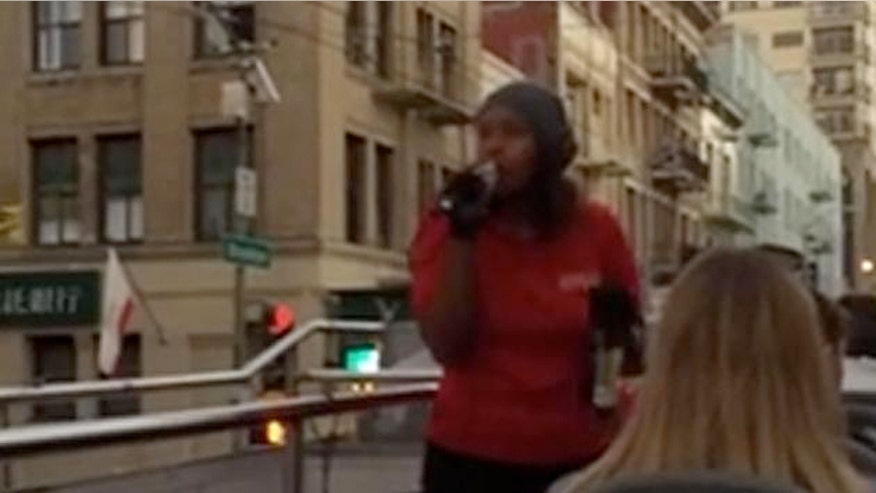 This is one way to kill a career as a tour guide.
A video of a San Francisco tour guide going an expectative-filled rant on her last day on the job is spreading across the Internet.
The video, posted on YouTube Tuesday by a German tourist, shows the unnamed guide ripping into Chinatown, named by the American Planning Association as one of America's top "Great Neighborhoods" in 2013.
The woman, who says she is originally from Los Angeles, shouts through a microphone to the tourists, saying things like, "f**k Chinatown.  F**k your little herb gardens.  F**k your little seafood f**king markets and your turtles and your frogs. F**k your f**king ginseng. F**k your little hair salons where no one in there knows how to speak English!"
She spares nothing about the Chinese culture, from its jade that "no one wears anymore" to its crowded streets to its parades and dragons.
The last few minutes of the video shows the guide shouting F**k Chinatown as they drive through a tunnel.
It's not clear what tour company she worked for, but according to the post, it was her last day on the job.
Reaction from her group was mixed.  Some sat in silence, while a few applauded her.
City officials didn't take too kindly to the rant.
"At first we saw it and thought it was a joke," David Chiu, President of the San Francisco Board of Supervisors told CBS. "We're all incredibly saddened and disappointed that in 2014 someone would utter these stereotypical and racist comments."
WARNING: The video contains graphic language.