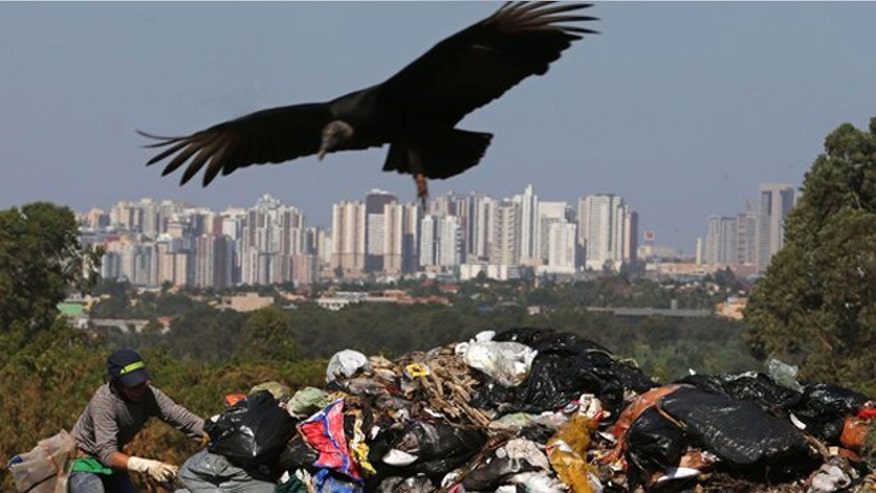 Going green is all the rage. Here is how you can help.
With the environment at the top of everyone's mind, especially in the corporate world, having less of a carbon impact on the Earth is desirable. This is true regardless of how you view global warming or climate change. Less pollution is a desirable outcome for everyone. A company's motivation can be questioned: Are they doing it because it's the "right thing" or are they doing it so they can use it as a marketing tool? Does it really matter? The fact that they are doing it is a good thing.
Here's how you can get in on the action and make sure you are doing what you can to reduce your personal carbon footprint when traveling this year.
Think about the trip.
A lot of carbon reduction can be done before the trip takes place. Planning the specifics ahead of time can make a huge difference. See if you can combine your trip with another or if you can get more done while on it. Research ground transportation at your destination and see whether there is a shuttle or transit option. Research your hotel and airline options to find out their environmental commitments and programs. When you get all of your information together, don't print it out but leave it digital. Less waste is the sure way to being more carbon friendly.
Before you go.
Turn off and unplug all of your non-essential electronics and appliances. Experts say that 5-10 percent of the average family's electric bill is from electronics and appliances that are plugged in 24 hours a day. Televisions, modems, computers, DVRs and cable boxes, coffeemakers, toasters and even lamps can suck up power. The refrigerator, and maybe even that DVR, have to stay plugged in. But take a look around your house and I'm sure you'll find a lot more that can be taken off the grid while you are away.
Turn down your thermostat in the winter and turn off your air conditioning in the summer. Heat and air conditioning use the most energy in your house, costing you money and negatively impacting the environment. If you're gone for any extended period, consider turning down the temperature on your water heater since there's no sense in keeping that water hot if you're not going to be around to use it.
Choose a different way.
If you have a little extra time to spare, driving or taking a train to your destination might be an option. And there are always the long-haul bus options like Greyhound and Mega Bus. If you do have to fly, fly nonstop. Every time there is a layover, you have a plane dumping fuel before landing and then expending more to take off again. Plus, who wants to spend more time traveling if they don't have to.
Don't be Al Gore. If you want to have a lower carbon footprint, avoid private jets, even if you can afford them. And if you can, avoid private jets as they are the least carbon friendly because of their small passenger complement.
If you are driving, try to use a hitch mounted cargo rack for that extra luggage as opposed to the turtle on top of the car. Turtle tops cost more and create more drag, giving you fewer miles per gallon on the fuel side.
At the hotel.
Utilize every conservation program that the hotel offers. Don't have your sheets changed daily, reuse your towels and turn off your air conditioning or heat before you leave for the day. Draw the drapes closed to keep the room more insulated. Bring your own soap, shampoo and moisturizer, or at least take whatever is left of the hotel-supplied notions home with you to finish using there. Don't forget about recycling programs and all the other green intitiaves hotels offer. Skip the morning print newspaper and read it on your tablet, phone or computer.
Drinking.
Carry a water bottle with you so that you don't have to buy plastic bottles. Travel to certain parts of the world and you'll understand why. There's nothing more disturbing than seeing debris, made up of plastic bottles and bags, littering what is an amazing travel site. Halong Bay in Vietnam is a great example of where this kind of manmade pollution is clearly visible.
Takeout food options cause an incredible amount of additional waste that needs to be processed or dumped somewhere. Always try to eat in, but if you are taking out, try to limit your use of napkins and other disposable items. Take only what you truly need, and avoid a bag whenever possible.
Offsetting vs. Reducing.
If you have reached your goal on reducing your personal carbon footprint but would still like to do more, check out companies that have a carbon offset program. United Airlines is just one of many airlines that allow you to put your flight info into a webpage and figure out how much carbon it will expend to get you there. You can make a donation to several carbon reduction projects offered by Sustainable Travel International to make up for that. Many hotels are also jumping on board, pledging their own money toward reducing their carbon footprints. A handful of hotels tare totally carbon neutral. Most of these are overseas, but there are some here in the States. The International Ecotourism Society has resources available to help you travel sustainably around the world.
Go green and do the right thing by the planet. After all, if we don't treat old Mother Earth well, we won't have her to travel about in the first place. Do you try to lower your carbon footprint when you travel? How important is it to you? Let me know in the comments below.
More From TravelPulse
Four Travel Cures to Treat the 'Siberian Express' Blues
10 Easy Ways to Make Your Next Trip More Eco-friendly
5 Eco-Friendly Hotels Where You Can Travel Chic and Green
Top Countries For An Eco-Friendly Escape
Six Tips for Planning Food for a Week's Vacation
Mark Murphy is a noted travel expert, author and founder of TravelPulse.com.  You can follow him on Twitter at @murphytravels.