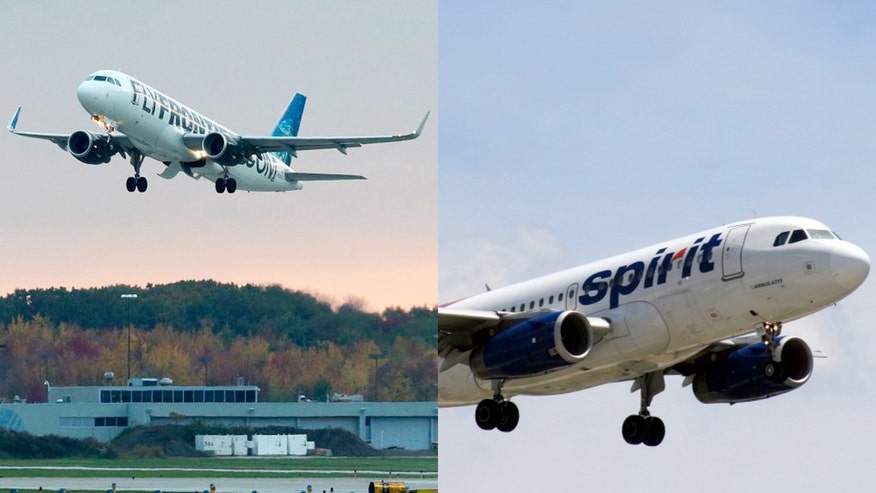 Bah humbug!
Just in time for one of the busiest travel times of the year, Frontier and Spirit airlines are jacking up their bag fees.
Spirit implemented this surcharge last year and now Denver-based Frontier is following their lead by hiking bag fees for the holiday period, from Nov. 19 through Jan. 5.
From the Frontier website: "Carry-on bag prices increase by $5 at booking and up to 24 hours before departure, $10 at Web Check-in, and $5 at the Airport kiosk or ticket counter; 1st Checked Bag increases by $5 at Flyfrontier.com, at booking and up to 24 hours before departure and increases by $10 at call center, web check-in, and airport ticket counter or self-service kiosk. 2nd Checked Bag prices increase by $10."
Spirit will charge an extra $2 for the first checked bag from Dec. 16 to Jan. 4. Frontier's new "temporary price increases" are $5 to $10 from Nov. 19, 2015, through Jan. 5, 2016.
Frontier is expanding the fee hike to other popular travel periods as well, including spring break (from Feb. 11 through April 4)and high season during summer (from June 9 through Aug. 16.) 
Frontier Airlines said travelers can avoid the fees by buying a package deal called "The Works" that includes free bag check, roomier seats and priority boarding, among other extras in one amount that ranges from $49 to $83 each way.
These increased baggage fees come as consumers are already fed up with the U.S. airline industry for an increasing list of a la carte fees.  This week, American Airlines introduced a new fee that lets customers lock in fares for up to a week before paying.  Meanwhile,  airlines collected $38.1 billion in revenue from baggage fees alone in 2014.