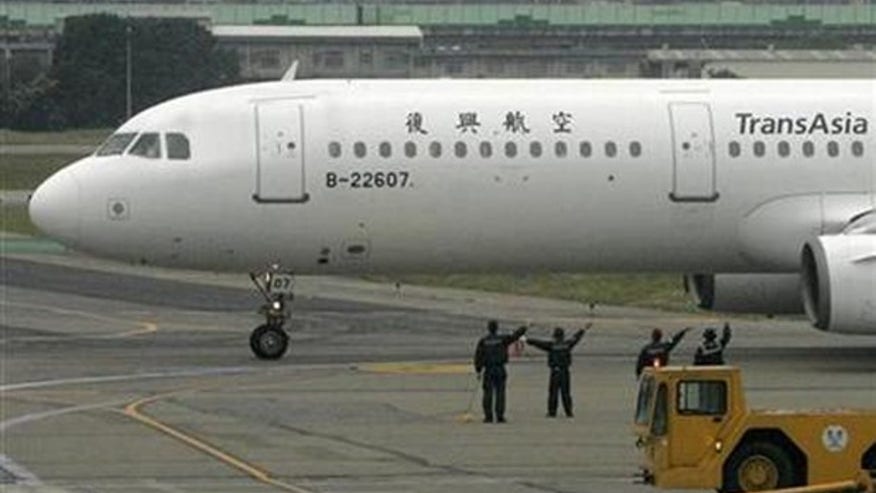 You may have already been skittish about flying in some parts of the world, especially after Wednesday's dramatic video showing the TransAsia Airways propjet crash in Taiwan.
But new statistics show that flying in developing areas of Asia and Africa can be risky.
According to a study from the International Air Transport Association, 23 percent of the 94 fatal crashes between 2009 and 2013 occurred in Africa, while 18 percent occurred in Asia.  That compared with 13 percent in North America and 3 percent in Europe.
With 26 confirmed dead, the TransAsia Airways crash joins a growing list of fatal accidents for the Taiwanese airline, reports USA Today. TransAsia has had four fatal crashes in the last 20 years, according to data from the Aviation Safety Network.
Airline experts warn that flying in Asia is less safe than in the U.S. or Europe due to "less advanced" regulatory policies and more inexperienced pilots. (Japan is considered as safe as the U.S. and Europe). 
"It's not like they're the wild west, like you might get in some African countries, but they are 10 or 20 years behind,"  Justin Green, a New York aviation lawyer with Kreindler & Kreindler, told USA Today "If you've never heard of the airline that your travel agent is booking you on, you should do some research."
After China Airlines Boeing 747-200 broke up mid-air on the way to Hong Kong, killing all 225 people on board, Taiwan's government, with help from agencies such as the International Air Transport Association (IATA),  revamped its regulatory agencies.  China Airlines now meets global safety standards.
While Flying is generally considered safer than all other modes of transport, some airlines have been ranked more dangerous than others. According to a recent AirlineRatings.com study, Afghanistan's Kam Air, Nepal Airlines, Kazakhstan's SCAT Airlines, and Nepal's Tara Air — are considered the most dangerous airlines in the world.
MIT statistics professor Arnold Barnett evaluated crash rates throughout the world and found that the chances of dying on a flight is about one in 6.3 million in many parts of the developing world, compared to one in 23.9 million in the U.S. or other advanced countries. In Africa, the chance is one death in 1 million flights.