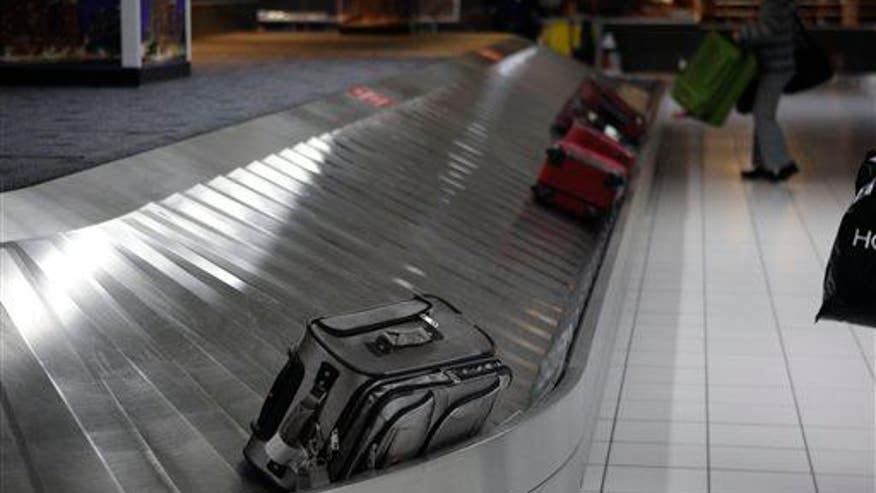 There's the headache of an airline temporarily losing your luggage, and then there's Maria Dellos' story. When the Tucson woman got a phone call on Tuesday about luggage that had turned up in the TSA's lost and found, she expected it was a follow-up regarding bags that went missing in August and had later been returned.
Instead, Dellos was reunited with a bag that had mysteriously vanished two decades ago, KVOA reports. Inside was $600 worth of art supplies from a Las Vegas trade show and a handwritten note with Dellos' former address.
"I was just absolutely blown away," she says. "This is product, art product, very valuable stuff." And it's still "very creamy and useable," she adds. So where has it been all this time? "Items that predate our agency are interesting," says a TSA rep, who commends Dellos for packing her items then in now-mandatory plastic baggies.
"We just did some shuffling of equipment at the airport, so it's quite possible that we came across something that somebody left unattended for a long period of time." It isn't clear which airline lost the bag.
Quartz notes Envoy Air was the worst offender in 2014 with 8.82 mishandled bags per 1,000 travelers; of the 14 airlines reviewed, Virgin America fared best, at 0.97 lost bags per 1,000 fliers.
KVOA adds that in 2013, it took fliers an average of 36 hours to get their lost luggage back. (A TSA agent once left a guy's packed weed untouched, but left him a reproving note.)
This article originally appeared on Newser: Flier Gets Lost Luggage Back…20 Years Later
More From Newser