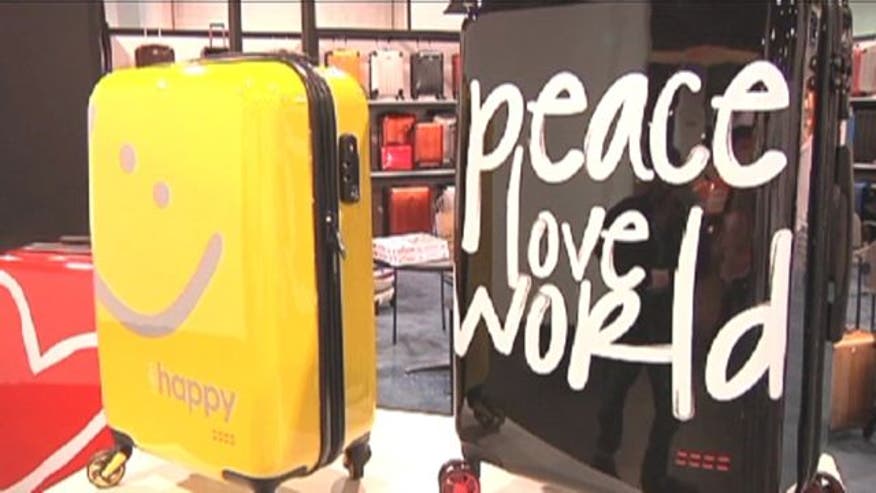 Step aside boring black wheelie. 
Today, there are a lot of new bold — even bizarre –luggage options on the market that not only let fellow travels tell their bags apart but fit people's diverse lifestyle.
"People travel more, they want to identify with their luggage, and they want something they can see when it comes off the belt," said director of International Traveler Luggage Paul Richardson.
From animal prints to your favorite superhero, we got a look at some of these bodacious bags at the Travel Good Association conference in Las Vegas this week. 
The luggage giant released a new line of what some might consider "freaky" suitcases with skull imprints in a variety of colors –and a flashy black tiger suitcase with ruby jewels for eyes.
"A bit like shoes or handbags. We want them to buy it because they love it, not because they need it," Richardson told FoxNews.com.
 
BB Designs released a new line of Marvel Comic-themed travel gear with busy patterns and holographs that are sure to please diehard fans. Bags start at about $30.
 
It also unveiled a new line of unique pop-culture inspired items with wacky prints of animals dressed in makeup and jewelry.
 
But what really might make people look twice is BB's one-of-a-kind, oversized Family book bag, which retails for $500.
The Family Bag is built just like a regular backpack but it's about the size of a dishwasher. It's lightweight enough to carry around but sure to turn some heads.  
The bold prints and designs by artist Francisco Ceron on the new fashion-forward suitcases by TriForce are so bright they might help you spot them in a busy airport.
 
"You're running out trying to get your bag once you get off the plane, this is easy to spot, you take your bag," said TriForce CEO Peter Doval. "I mean you can see this bag coming off the conveyer belt."
Matt Finn is a part of the Junior Reporter program at Fox News. Get more information on the program here and follow them on Twitter: @FNCJrReporters