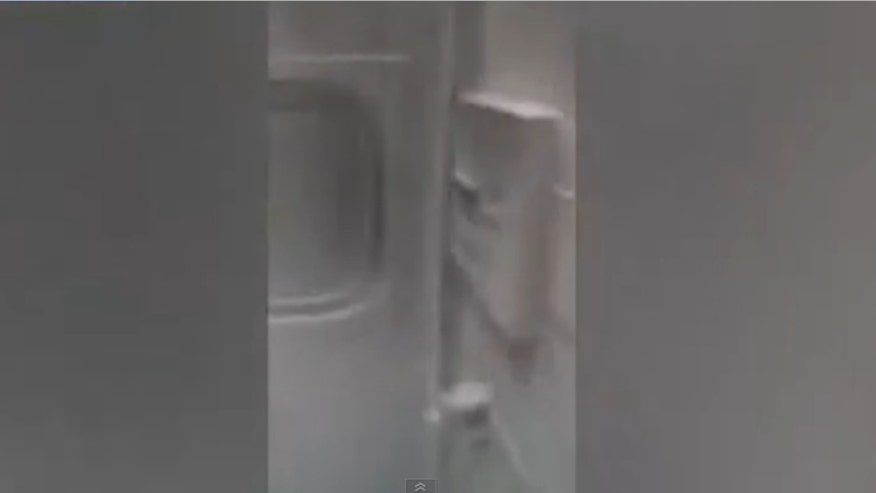 As the East Coast deals with another bout of wintry weather, millions of people have been forced to rethink their travel plans.
While thousands of flights have been cancelled or delayed, traveling by rail may literally leave you out in the cold.
YouTuber  that goes by the name HeReCoMesMaX recently uploaded a video that looks more like a scene from "The Day After Tomorrow" than real life. According to the Daily Mail, an Amtrak passenger was traveling from New York to Boston and decided to do a little car-to-car exploring.
In the video, a passenger opens a connecting car door and is greeted by a completely frozen car, every interior surface of the walkway between main cars covered in ice and snow.
In the latest round of winter storms, FlightAware.com announced that airlines cancelled over 1,500 flights by midday Monday as temperatures drop and snowy conditions continue along the Southern United States, traveling up the East Coast. Boston has already experienced record snowfall and New York City is expected to get up to six inches by Thursday.
Amtrak has announced that service along the Northeast will be operating on a modified schedule due to winter weather. Customers as far South as Virginia should expect delays or cancellations but the train service recommends that passengers expecting to travel subscribe to service alerts through their app and check for status updates on online.
But if you can't stay home, just know that you may be may be an unwilling participant in a real life "Frozen" adventure.