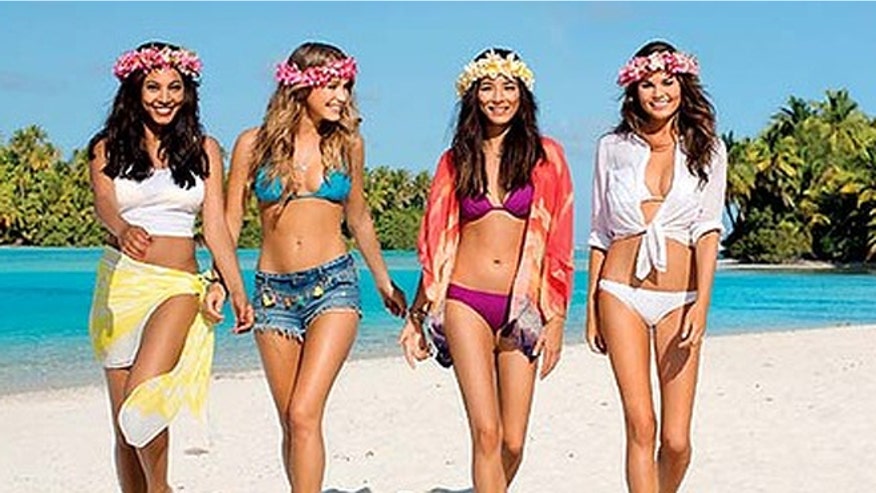 Air New Zealand has scrapped an in-flight video, which features bikini clad Sports Illustrated models, after an online petition signed by thousands said it was offensive.
The airline came under criticism for the "Safety in Paradise" video —featuring models Christie Brinkley, Chrissy Teigen, Hannah Davis and Ariel Meredith running through safety pointers while looking glamorous in their bikinis on the shores of the Cook Islands. The 4-minute video, uploaded to YouTube in February, has have been viewed more than 5.4 million times.
Some 11,000 people signed an online petition asking for it to be removed, claiming it "completely disregarded" passengers who found it offensive.
"This video is culturally insensitive; it disregards those who are conservative by nature and are uncomfortable with its imagery and disregards passengers who have been exposed to sexual assault," Natasha Young, author of the petition wrote.
According to The Daily Mail, an Air New Zealand spokeswoman said the airline is not removing the video due to public pressure and typically changes safety videos every few months. It will be phased out by the end of the month and replaced by the "Bear Essentials of Safety," featuring Bear Grylls.
But Young is claiming it as a victory.  
"Hopefully, Air New Zealand will think twice before they objectify women and use sexism as a bad joke again," she wrote.
The carrier's other in-flight safety videos in the past have included Hobbit characters and actress Betty White.