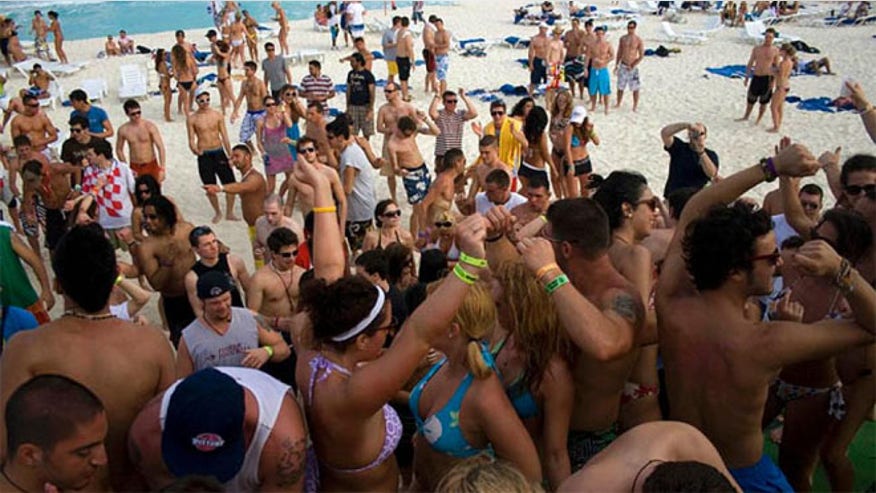 After returning from another multicountry trip, this time to Europe, I'd like to remind travelers about the steps they should take to remain safe while on vacation. Most areas you are likely to travel to are generally safe, but just like places near where you live, each has its own issues. Here are some tips for making sure you enjoy your next vacation and stay safe at the same time.
Tune into the local economy: In many cases, American travelers have a significantly higher standard of living than the people in the places they travel to. If you're young, you may view young people who approach you on the street to be just like you, especially when they flash that warm smile. They could be just that, but they also could be looking to distract you while a counterpart swoops in and steals your wallet. Petty crime is on the rise in plenty of places, especially those hard-hit with high unemployment. For instance, the youth unemployment rate in Spain is above 50 percent, and this can create conditions for petty crime. Knowing how a particular area is faring will give you insights into the potential for theft or other property-driven threats.
Leave the jewelry and expensive watches at home: When you wear high-end jewelry or watches, you are inviting thieves to target you and your belongings. This is true for luxury bags as well. What may be a source of status at home can quickly become a bull's-eye to thieves. Focus on blending in with the locals, who in almost all cases will be at a lower economic level than you.
Check out online forums: If you are planning on visiting a beautiful city like Prague, you might want to know about any issues that are unique to the city. Two come up regularly in online forums: pickpockets in the Old Town Square and unethical cab drivers who grossly overcharge for rides. I was aware of both potential issues prior to arriving in Prague on a recent trip, and I was better prepared as a result.
Take Actions to Protect Yourself: Instead of flagging a taxi on the streets of Prague, I walked over to one of the hotels and caught a ride there. Before getting in the car, I asked the doorman what the approximate fare to my destination should be. Armed with that information, I was pleased to see the fare come in about 20 percent less than what the doorman said. But it was a different experience on my return, when the fare was three times what it was just an hour earlier. I objected, but instead of staying in the taxi and arguing, I got out quickly and took a picture of the license plate with my iPhone — much to the dismay of the driver, who quickly asked me to give him one-quarter of what he had asked for. His meter had obviously been tampered with and I didn't fall for it, nor did I stand for it. The iPhone photo gave me insurance against this common rip-off.
Split up your finances: Don't carry all your credit cards or cash in a single wallet or purse. Leave a card and emergency cash in the hotel safe and carry only as much money as you think you'll need during the day. Should you lose your wallet, you will still have a way to make purchases for the remainder of your trip. If you are traveling as a couple, make sure one ATM card stays put while the other goes out, for the same reason. And men should never put their wallet in their back pocket. If at all possible, use an inside jacket pocket or a zippered front pocket. 
Don't turn a photo op into a stolen camera or phone: Experienced travelers who think they are completely safe riding in a tuk tuk in Cambodia have been shocked at the brazen theft of cameras, phones and jewelry right from their hands. In Third World countries where scooters are prevalent, you'll find teams of thieves cruising the streets looking for easy targets, typically tourists who are using their phones or cameras to take pictures. The driver of the scooter pulls up alongside the car or tuk tuk while the man sitting behind being him grabs the item. Before travelers realize what has happened, the thieves have disappeared. I've seen this scenario play out in Phnom Penh, and it happened so fast I didn't know what happened until my colleague told me his phone had been snatched.
Digitize your documents: Scan all relevant visas, travel documents and passports before you head out. Email them to an account that you can access while traveling in case the originals are lost or stolen. There is no need to make photocopies as long as you have these digital scans available. And since they are digital, they can't get lost.
Buy the right travel insurance: Travel insurance, sometimes viewed as an unnecessary expense, is actually essential. There are a number of great companies that sell travel insurance, and best of all you can buy it through your travel agent, who knows the reputable companies. Travel insurance can cover you if you get sick before or during the trip, experience theft during the trip, lose your luggage, miss your flight or if you need to cancel a trip that you've already paid for, among many other things. Talk with your travel agent to make sure you have the right coverage. It's not that much more money, but it will make you much more secure if anything goes wrong.
More From TravelPulse
Mark Murphy's 5 Insurance Tips For Traveling Overseas
Hilton Will Feature Keyless Room Entry by Early 2015
The Risk of Wristbands for Thailand
KAYAK Employees Share Must-Follow Travel Tips
9 Ways to Travel Smarter as a Family
Mark Murphy is a noted travel expert, author and founder of TravelPulse.com.  You can follow him on Twitter at @murphytravels.